Two people were killed after a deadly traffic collision involving a big rig in the Florence-Firestone area on Monday night, July 26.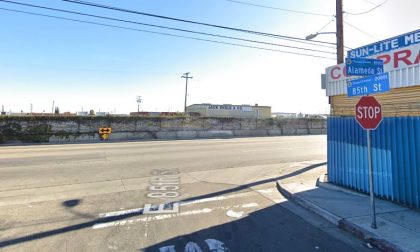 The accident occurred at approximately 10:00 p.m. in the area of 85th Street and Alameda Street. A vehicle reportedly rear-ended a big rig for unclear reasons. Due to the severity of the impact, the car was wedged underneath the truck.
The circumstances leading up to the crash have not been established. One person inside the vehicle was pronounced dead at the scene. The other person was rushed to an area hospital. Unfortunately, the other person later succumbed to their injuries and was pronounced dead.
No other injuries were reported. The identities of the involved parties have not been disclosed. Local authorities are further investigating the cause of the collision.

Fatal Big Rig Accident Statistics
The term "big-rig" refers to the tractor-trailers and semi-trucks with which we share the road. These are two terms that are used interchangeably to refer to large cargo-hauling trucks. According to the California Department of Transportation, big rigs are the most common mode of freight transportation in California.
Californian communities rely solely on big rigs to transport their goods, with more than 78 percent relying on them exclusively. Big rig collisions are often more deadly than other types of car accidents on the road. It's primarily due to the significant size difference between big rigs and other types of vehicles. A fully loaded big rig requires up to 20 to 40% more stopping distance than a non-loaded one.
According to the Fatality Analysis Reporting System (FARS) of the United States Department of Transportation, the number of fatalities involving big rig trucks has increased by 30 percent since 2009. In the year 2017, there were 4,102 traffic fatalities involving a commercial truck. Various factors contribute to big rig accidents, including driver fatigue, a tire blowout, a vehicle failure that is either disabling or non-disabling, driving at excessive speeds, lane drifting, improper truck maneuvering, and a loss of control.
Los Angeles County Wrongful Death Attorney for Victims of Fatal Big Rig Accidents
Big rig accidents often result in either serious injury or death. After all, the immense size of the big rig is no match for the other vehicles on the roadway. If you have lost a loved one from a big rig accident, you have the right to pursue justice for them.
Although you cannot bring your loved ones back anymore, you can pursue a wrongful death claim to hold the insurance company and the other party accountable. The victim's family can seek compensation for the damages (such as loss of income and companionship, funeral costs, pain and suffering, and emotional distress) that the fatal accident has caused them through the wrongful death claim.
If you or a loved one has been injured or, worse – killed in a big rig accident, you need the professional legal counsel of an experienced big rig accident lawyer. Our attorneys from Arash Law are here to help you with your claim. Our mission is to protect crash victims' rights and assist them in negotiations with large insurance companies that don't have their best interests at heart. You have nothing to lose in contacting us.
We offer free consultations with no obligation to retain our firm. We also work on a contingency fee basis, meaning you don't pay a dime unless we win you compensation. Get in touch online or call (888) 488-1391