Two people were hurt after a major wrong-way collision in Antelope Valley on Friday afternoon, July 2.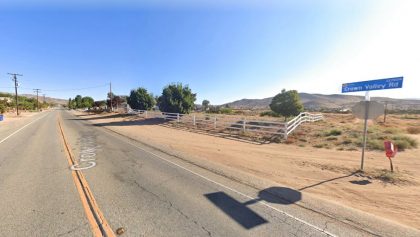 The accident transpired at approximately 2:45 p.m. on the 14 Freeway just south of Crown Valley Road. A wrong-way driver reportedly entered the northbound lanes and collided head-on with a big rig on the 14 Freeway. How the collision occurred, and the reason why it happened have not been established.
The collision then caused a quarter-acre bush fire that was immediately stopped by local firefighters. Two people were hurt in the collision. They were taken to an area hospital with unknown injuries.
The northbound lanes were closed to give way for the cleanup and investigation. An active investigation of the case is currently ongoing. Authorities will attempt to determine the factors that affected the accident and the liability.

Wrong-Way Collision Statistics
Accidents involving automobiles can result in serious injury and extreme trauma for all parties involved. Because automobiles are so ubiquitous, many drivers are unaware that a car accident can happen in the blink of an eye.
Every year in the United States, approximately 355 people are killed due to drivers who drive the wrong way on the highway. It is calculated that there are 1.34 fatalities per wrong-way collision based on an average of 265 wrong-way collision deaths.
In this case, a big rig was involved. Due to the immense size difference between big rigs and other vehicles on the roadway, accidents involving big rigs tend to be more dangerous and deadlier than other types of traffic collisions.
Attention to the road, competence behind the wheel, and proper vehicle maintenance can reduce the odds of getting into a collision. Negligence, recklessness, and breaking the law are at the heart of most "accidents." At Arash Law, we've represented clients in dozens of car crash cases.
Los Angeles County Personal Injury Attorney for Victims of Wrong-Way Collisions
Being involved in a wrong-way collision can be a stressful and confusing experience for the victim, especially if they have sustained serious injuries. The time and energy required to deal with cases like this on your own can be considerable.
While you are awaiting the official investigation results, it would be best if you had an attorney handle your personal injury claim on your behalf. The liable party will be required to provide financial compensation for the victim's medical expenses, lost wages, emotional trauma, and pain and suffering to be held liable.
The State of California employs Pure Comparative Negligence laws. Even if you were partially responsible for the accident that caused you to be injured, it does not affect your ability to obtain a final compensation award. Instead, your award will be adjusted following the percentage of fault you are found to share.
Our attorneys from Arash Law are here to help you with your claim. We're conveniently located throughout California, with offices in Los Angeles, Sacramento, San Francisco, Riverside, Orange County, and San Diego. We are more than happy to visit you at your home or office—call (888) 488-1391 for a FREE Consultation with a personal injury attorney in California.