Two people were injured, including an Irwindale Police officer, after a pedestrian accident in Duarte on Saturday night, June 26.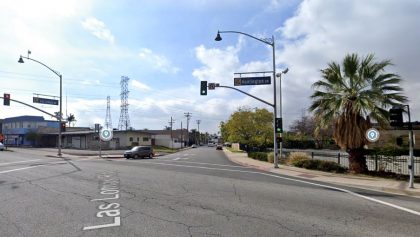 The accident transpired at approximately 9:31 p.m. at Las Lomas Road and Huntington Drive in Duarte. A pedestrian was reportedly heading west on Huntington drive when an unspecified vehicle suddenly struck them.
The driver that struck the unidentified pedestrian remained at the scene. An Irwindale Police officer was also struck by a passing vehicle while he was directing traffic at the scene.
The unidentified pedestrian sustained serious injuries from the accident. The police officer was also hurt. Both of them were taken to an area hospital for treatment. Additional details about the accident are unavailable at the moment. An active investigation is currently underway.

Pedestrian Accident Statistics
Pedestrian accidents have been on the rise in the United States in recent years. Pedestrian fatalities in the United States increased by 27% between 2007 and 2016, according to the Governors Highway Safety Association, while other traffic-related deaths decreased by 14%. California is one of the most dangerous places for pedestrians. California has a pedestrian fatality rate that is 25% higher than the national average.
In 2018 alone, approximately 893 pedestrians were killed, and more than 14,000 were injured in California. Pedestrian accidents are typically caused by distracted driving, speeding, intoxicated drivers, and drivers failing to yield the right way.
Los Angeles County Personal Injury Attorney for Victims of Pedestrian Accidents
Sustaining injuries in a pedestrian accident can be extremely difficult to deal with. After all, it has the potential to disrupt the victim's entire life, including family, work, and finances. If the victims face their case alone, they may be put in a vulnerable position. While waiting for the official investigation results, victims are encouraged to file a personal injury claim with the help of their attorney. Attorneys can negotiate with insurance companies on behalf of their clients through a personal injury claim to ensure that they are fairly compensated.
The experienced personal injury and wrongful death lawyers at Arash Law have extensive expertise and knowledge representing California pedestrians who have been injured or killed in pedestrian accident cases. We have a thorough understanding of the law that applies in such cases. We take the time to get to know our clients and their cases in-depth, allowing us to obtain the most favorable settlements or jury verdicts for them. Call our office at (888) 488-1391 today to speak with a pedestrian accident lawyer about your accident.