A woman and a child were injured after a major pedestrian accident in Venice on Friday morning, August 6.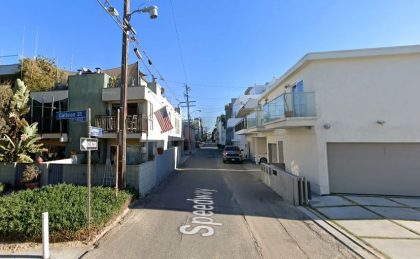 The pedestrian accident happened at Speedway and Galleon Street in Venice at approximately 8:45 a.m.
A woman and a child were hit by a passing vehicle in the Venice area for unclear reasons. The circumstances leading up to the accident have not been established.
The woman and the child sustained unspecified injuries in the mishap. Both of them were taken to an area hospital for treatment.
The driver that struck the pedestrians remained at the scene and cooperated with authorities. Authorities will attempt to determine whether DUI was a factor in the crash.
Information about the accident is limited at the moment. The identities of the involved parties have not been disclosed. Local authorities are further investigating the cause of the collision.

Pedestrian Accident Statistics
Pedestrians are at risk of getting seriously injured or killed in case an accident occurs. It's their lack of protection from the danger that makes them vulnerable to serious injuries. According to statistics from the National Highway Traffic Safety Administration (NHTSA), more than 5900 pedestrians were killed in 2016 across the entire United States.
When it comes to pedestrian accidents, California is one of the most dangerous states in the country. According to the National Highway Traffic Safety Administration, the number of pedestrian fatalities in California is nearly 25 percent higher than the national average.
According to the California Department of Transportation, approximately 893 pedestrians died in 2018, and more than 14,000 were injured. The most common causes of pedestrian accidents are distracted driving, speeding, intoxicated driving, and drivers failing to yield the proper way to pedestrians.
Los Angeles County Personal Injury Attorney for Victims of Pedestrian Accidents
Injuries sustained in a pedestrian accident can be extremely difficult to deal with. After all, it can disrupt all aspects of the victim's life, including family, work, and finances. Victims may be vulnerable to manipulation by insurance companies if they file a personal injury claim on their own. While waiting for the official investigation results, victims are encouraged to file a personal injury claim with the assistance of their attorney.
Attorneys can negotiate with insurance companies on behalf of their clients to ensure that they are fairly compensated through a personal injury claim. The experienced pedestrian accident lawyers from Arash Law are here to assist you with your claim. We have an intimate understanding of the law that applies in such circumstances.
We take the time to get to know our clients and their cases in intimate detail, enabling us to obtain the most favorable settlements or jury verdicts possible. Call our office at (888) 488-1391 today to discuss your accident with a lawyer for pedestrian accident cases.