Two people were killed while three others were injured after a deadly two-vehicle crash in the Baldwin Hills/Crenshaw neighborhood on Tuesday evening, August 10.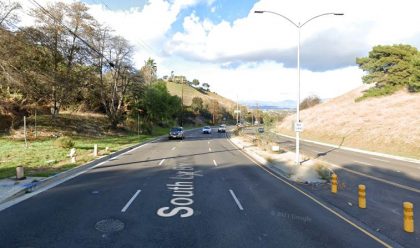 The fatal collision transpired at approximately 7:05 p.m. in the 3761 block of La Brea Avenue in the Crenshaw neighborhood. Tow unspecified vehicles collided on the roadway for unclear reasons. The circumstances leading up to the collision have not been established.
Two people were killed in the mishap. They were pronounced dead at the scene. Meanwhile, two others sustained moderated injuries and were rushed to an area hospital. Information about the accident is limited at the moment.
The identities of the involved parties have not been disclosed. The accident is currently under further investigation. Authorities will determine the factors and the liability in the accident.

Fatal Two-Vehicle Collision Statistics
Car accidents in the United States are on the rise. Every year, approximately 36,000 people are killed, and 1.9 million people are injured in traffic accidents. Car accidents happen for a variety of reasons.  According to the National Highway Traffic Safety Administration, many of them result from another driver's negligent or irresponsible behavior. In 2018, speeding was one of the leading causes of fatal accidents.
Many fatal accidents occur in Los Angeles County. In Los Angeles, there were approximately 46,500 traffic accidents in 2014. There were an estimated 52,000 car accidents in the city in 2015. The number of traffic accidents in Los Angeles increased by nearly 20% in 2016, reaching 55,350. A variety of reasons causes these car accidents; they mainly occur due to drunk drivers, distracted drivers, people who break the speed limit, and drivers who ignore road laws in general.
Wrongful Death Attorney for Victims of Fatal Two-Vehicle Collisions in Los Angeles County
The stress following a fatal car accident may leave the victim's family overwhelmed with grief and trauma. In some cases, the victim's family may develop PTSD as a result of the collision. Auto accident victims might be entitled to compensation for emotional distress. No matter the extent of physical injuries sustained in a motor vehicle accident, many people will suffer from one or more psychological issues associated with the event. Post-traumatic Stress Disorder.
Losing a loved one from a fatal car accident can be quite devastating to deal with. It will take time to recover from the sudden loss, and there are no quick fixes, but you can learn to cope and rebuild your life with the help of an experienced fatal car accident attorney. Your fatal car accident attorney can help you navigate your wrongful death claim and ensure that you receive the compensation you rightfully deserve.
If you are looking for a trustworthy car accident attorney, don't hesitate to call our team from Arash Law now! A fatal car accident attorney from our firm can handle the legal issues for you. Call Arash Law today at (888) 488-1391 or contact us online to schedule your free no-obligation fatal car accident case review.