Three people were hurt after a major two-vehicle traffic collision in the neighborhood of Valley Village on Sunday morning, August 8.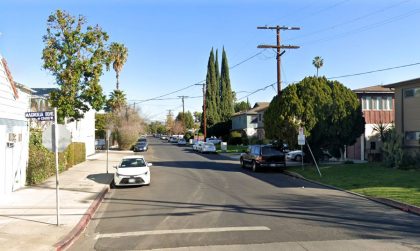 The accident occurred at approximately 10:29 a.m. in the 12430 block of West Magnolia Boulevard in the Valley Village neighborhood. Two unspecified vehicles collided on the roadway for unclear reasons. The circumstances leading up to the accident have not been established. Due to the severity of the impact, one of the vehicles overturned.
One person was reportedly trapped in the wreckage but was immediately extricated by emergency personnel. Three people were injured in the accident. Two of them sustained serious injuries and were taken to an area hospital for treatment.
Further details about the accident are unavailable at the moment. The identities of the involved parties have not been disclosed. The case is currently under investigation. Authorities will determine the factors and the liability in the accident.

Two-Vehicle Collision Statistics
Motor vehicle accidents are the leading cause of bodily injury in the United States. Every year, almost 2 million individuals are wounded in car accidents. Every year, between 36,000 and 40,000 people die due to injuries sustained in a car collision. Meanwhile, accidents remain one of the top causes of injury deaths in California. In 2017, there were over 3,304 fatal car accidents in California, according to the National Highway Traffic Safety Administration (NHTSA).
When a vehicle overturns due to a collision or a departure from the roadway, a rollover accident occurs. Rollover accidents are usually severe and often lead to severe injuries and fatalities. Rollover accidents are responsible for around 30% of all passenger car occupant fatalities. The proportion of fatalities caused by rollovers is highest in light trucks, at 47 percent, compared to 22 percent in passenger car occupant fatalities.
Los Angeles Personal Injury Attorney for Victims of Two-Vehicle Collisions
Aside from the criminal charges, the victims can also seek compensation through a civil lawsuit filed against the guilty party. With the help of a professional California personal injury attorney, the legal process would be easier for the victim. Personal injury attorneys can re-interview important witnesses, analyze relevant surveillance videos from the scene of the crash, and gather phone and texting records of the liable party.
If you have been injured in an automobile accident, you should get legal counsel from an experienced California accident lawyer. The insurance company for the other driver is not on your side. Their job is to pay you the least amount of money necessary. This is why having an attorney assist you with your claim is critical.
At Arash Law, our expert California accident lawyers have years of experience managing all types of accident cases. Allow us to handle all of the arduous legal procedures and preserve your legal rights so you can concentrate on your recovery. Call (888) 488-1391 for a Free Consultation with a California personal injury attorney.