A 36-year-old woman was killed after a deadly big rig collision in Baldwin Park on Sunday morning, August 1st.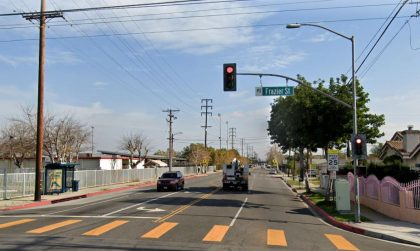 The accident transpired at approximately 4:15 a.m. on the San Bernardino 10 Freeway at Frazier Street in Baldwin Park. A 2011 Hyundai was traveling at unsafe speeds and rear-ended a 2013 Freightliner. Due to the severity of the impact, the driver of the Hyundai sustained fatal injuries in the crash.
The female Hyundai driver was pronounced dead at the scene. It's unclear why the woman was traveling at high speeds. The big rig driver was uninjured from the mishap. He remained at the scene and cooperated with authorities.
Additional information about the accident is unavailable at the moment. The identities of the involved parties have not been disclosed. Local authorities are further investigating the possible causes of the collision.

Fatal Big Rig Accident Statistics
Big rigs are critical to the California economy. According to the California Department of Transportation, big rigs are the most common mode of freight transportation in the state. More than 78 percent of California's communities rely solely on big rigs to transport their goods. Unfortunately, accidents involving large rigs have been on the rise in recent years.
Unfortunately, big rig accidents have been on the rise in recent years. When compared to other types of road accidents, big rig accidents are more fatal. It's primarily due to the large size difference between big rig trucks and other vehicles. A fully loaded big rig requires up to 40% more stopping distance. According to the U.S. Department of Transportation's Fatality Analysis Reporting System (FARS), big rig trucks have increased by 30 percent since 2009. There were 4,102 traffic fatalities involving a big rig in 2017 alone.
In this case, a rear-end crash occurred. A rear-end accident occurs when one vehicle collides with the car immediately in front of it. Because the leading driver cannot usually prevent the collision, a rear-end accident is often (but not always) the fault of the rear position driver. Some common reasons why rear-end accidents occur are distracted driving, tailgating, reckless driving, and driving under the influence.
Wrongful Death Attorney for Victims of Fatal Big Rig Collisions in Los Angeles
When something or someone takes someone's life, it can leave surviving family members devastated, confused, and unsure of what to do. Legal issues may be difficult to consider following a tragedy, but consider filing a wrongful death claim for the sake of your family's future. The victim's family can seek compensation for the damages (such as loss of income and companionship, funeral costs, pain and suffering, and emotional distress) caused by the fatal accident through a wrongful death claim.
Big rigs are involved in some of the deadliest accidents on our roadways. If a big rig accident leaves you or a loved one injured – or worse – you need the skilled professional services of a California big rig accident attorney. The important point to remember is that – even though you may share a portion of the blame – your case and your legal rights matter. Your most complete recovery likely hinges upon your ability to obtain the compensation to which you are entitled. Call our California big-rig accident lawyers from Arash Law for a free consultation at (888) 488-1391.