A 32-year-old man was killed after a deadly electric scooter accident in Long Beach on early Saturday morning, July 17.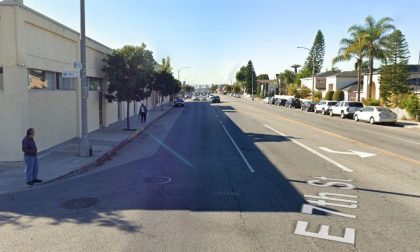 The fatal accident took place in the area of Seventh Street and Ohio Avenue in Long Beach at around 3:30 a.m. A westbound 2010 Ford Mustang struck a VEO Electric Scooter on Seventh Street for unclear reasons.
The 2010 Ford Mustang driver, identified as Humberto Mendez C., remained at the scene and willingly cooperated with authorities. The victim sustained life-threatening injuries from the mishap and was taken to an area hospital for treatment. Unfortunately, he later succumbed to his injuries and was pronounced dead.
It is unclear whether drugs or alcohol were a factor in the collision. No arrests have been made at the moment. Local authorities are further investigating the case. Witnesses that can give more information are urged to contact the Long Beach police station at 562-570-7355 or Crime Stoppers at 800-222-8477.

Fatal Electric Scooter Accident Statistics
Over the last few years, electric scooters have become increasingly popular in California. Electric scooters have become popular as a cost-effective and convenient mode of transportation. Electric scooter accidents, on the other hand, are becoming a growing concern.
According to the medical data recorded by two UCLA hospitals in Los Angeles and Santa Monica, approximately 249 emergency room visits between September 1, 2017, and August 2018 are related to standing electric scooters. Most of these patients were either struck by vehicles or fell off their electric scooters.
An electric scooter accident can result in severe injuries such as dislocations, bone fractures, lung contusions, soft-tissue injuries, and a laceration of the spleen or splenic laceration. Electric scooter accidents are commonly caused by distracted driving, driving under the influence of drugs or alcohol, running red lights, and failure to yield the right-of-way.
Los Angeles County Wrongful Death Attorney for Victims of Fatal Electric Scooter Accidents
After any type of accident, including an e-scooter accident, it is critical to seek legal counsel as soon as possible. Consultation with an attorney does not guarantee compensation; however, it is the only way to ensure that your legal rights are protected.
You may lose your legal rights if you do not seek the advice of an experienced personal injury attorney immediately. Getting legal advice as soon as possible after any type of accident, including an e-scooter accident, is critical to your recovery.
The experienced lawyers of Arash Law will review the facts of your case at no cost to you, so you have nothing to lose by consulting with an experienced attorney about your scooter crash. Contact Arash Law today at (888) 488-1391, or contact us online to schedule your free consultation with one of our experienced scooter injury lawyers.