An unidentified 31-year-old woman was killed after getting struck by a passing vehicle while chasing suspected robbers in Lancaster on Friday night, March 26.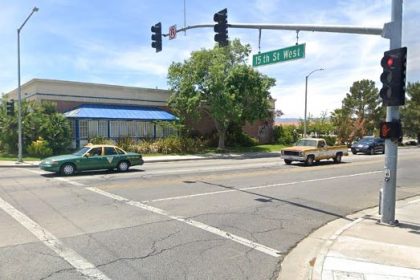 The deadly accident transpired at approximately 8:20 p.m. in the 44000 blocks of 15th Street West near Avenue J-8.
The woman and her partner were initially robbed inside their apartment complex. The two robbers ran from the complex to a light-colored sedan.
The woman attempted to chase the two robbers when she was struck by their vehicle as the robbers attempted to flee the scene.
The woman was left seriously injured. She was taken to an area hospital, where she later succumbed to her injuries. Her partner sustained head injuries from the incident. Their identities have not been disclosed.
Local authorities are currently actively searching for the suspects.
Witnesses that can provide more information about the suspect's whereabouts and identities are urged to contact the sheriff's Homicide Bureau at 323-890-5500.

Fatal Pedestrian Accident Statistics
Pedestrian accidents are unlike other types of accidents just because pedestrians have no protection in an accident. Those who are riding in cars are in vehicles that weigh an average of at least 4,000 pounds and have seat belts and airbags to protect them.
Pedestrians currently make up a large percentage of traffic fatalities in the past 33 years. According to the Governors Highway Safety Association, pedestrian fatalities in the U.S. have increased by 27 percent from 2007-2016, while other traffic-related deaths decreased by 14 percent.
Statistics show that California is particularly dangerous for pedestrians when compared with other states. According to the most recent government statistics on pedestrian safety, Los Angeles County is the most dangerous county in the country for pedestrians, with nearly double the number of pedestrians killed as the next highest county.
Some common reasons for pedestrian accidents are negligent driving, speeding, and drivers failing to yield to pedestrians.
Wrongful Death Attorney for Victims of Pedestrian Accidents in Los Angeles County
It can be quite stressful and devastating to suddenly lose a loved one due to a fatal pedestrian accident.
A California wrongful death lawsuit must also be brought within two years of the date of the accident. A family member is precluded from bringing a wrongful death lawsuit if it is not filed within that time period.
Pending the official investigation results, the victim's family is entitled to seek compensation for the accident's damages through the wrongful death claim. With the wrongful death claim, the victims can seek financial compensation for damages like loss of income, funeral expenses, pain and suffering, and emotional distress.
Our attorneys from Arash Law can serve as a compassionate, helpful legal guide during this difficult time for the grieving family. We're conveniently located throughout California, with offices in Los Angeles, Sacramento, San Francisco, Riverside, Orange County, and San Diego, and are happy to visit you. Call (888) 488-1391 for a FREE Consultation with a wrongful death attorney in California.