A 23-year-old father identified as Daniel G. was tragically killed after getting struck by a street racer on Sunday evening, May 16.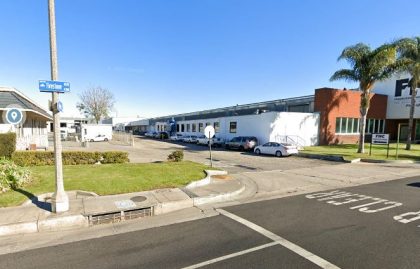 The accident took place on Firestone Boulevard just east of Alameda Street at around 7:45 p.m.
The young father reportedly went out to buy diapers for his 5-month-old daughter. Little did his family know that he wouldn't return home anymore.
A Dodge Charger and a BMW were street racing on the roadway. One of the drivers lost control of their vehicle and crashed into Guerrero's car.
The BMW fled the scene while the Dodge Charger burst into flames. The young father was killed in the accident.
Local authorities are further investigating the case.

Fatal Speeding-Related Accident Statistics
Speed limits serve a crucial purpose. There's no arguing that speeding is unsafe. Excessive speeds can lead to fatalities in only milliseconds, possibly killing innocent motorists, bicyclists, and pedestrians.
High-speed racing on the road is probably one of the most dangerous and reckless things drivers can do, especially if they're not professional racecar drivers. They could potentially injure others, and it can also lead to fatal consequences.
According to the National Highway Traffic Safety Administration, nearly ten thousand victims were killed across the United States in 2018 in auto accidents caused by speeding. In 2017, speeding was a factor in 26 percent of all traffic fatalities.
The higher a vehicle's speed, the more force it will generate when it collides with another object. Forces generated in a collision must have somewhere to go. The higher the collision force, the more serious or deadly a victim's injuries are likely to be.
Los Angeles Wrongful Death Attorney for Victims of Fatal Speeding-Related Accidents
Car accidents are tragic events that often leave the victim's family devastated and overwhelmed with grief. Don't wait to seek the help you need after a motor vehicle accident. If you need reliable legal representation after a motor vehicle accident, Arash Law is here with knowledgeable California motor vehicle accident attorneys.
Our attorneys from Arash Law can serve as a helpful legal guide during these difficult times for the grieving family. They will vigorously fight for their client's rights while ensuring that the negligent driver will be held accountable for their suspected crime.
The sooner you have an experienced car crash attorney fighting on your side, the better protected your legal rights will be. Call (888) 488-1391 or contact us online to schedule your free consultation.