Four people were killed after a fatal traffic collision involving a big rig in Lancaster on Friday morning, June 4th.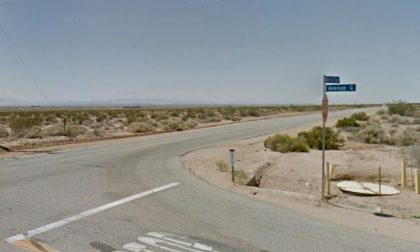 The accident transpired at approximately 9:11 a.m. on East Avenue G and North 30th Street in Lancaster. A westbound 2019 Dodge Challenger was traveling on the eastbound side of the roadway and collided head-on with a big rig.
It's unclear why the Dodge Challenger was on the wrong side of the road at the time of the accident. The driver of the 2019 Dodge Challenger was later identified as 62-year-old Sandra J. The Dodge driver was pronounced dead at the scene.
Three other occupants of the Dodge Challenger were seriously injured from the collision and were immediately taken to an area hospital for treatment. Unfortunately, all three of them later succumbed to their injuries and died. They were identified as 59-year-old Rosalind Harris, 6-year-old David H., and Justin Howard.
Another five-year-old child was reportedly injured. He was airlifted to Children's Hospital Los Angeles for further treatment. Authorities are currently looking into the possible factors that caused the crash. They will attempt to determine whether drugs or alcohol played a role in the accident.

Fatal Big Rig Collision Statistics
'Big-rig' is the term used for the tractor-trailers and semis with which we share the road. These names are used interchangeably for huge cargo-carrying trucks. Big rig collisions are often deadlier than other roadway accidents. It's mainly because of the considerable size difference big rigs have compared to regular vehicles. A fully loaded big rig needs as much as 20 to 40 percent more stopping distance.
Accidents involving big rigs trucks have increased by 30 percent since 2009. According to the U.S. Department of Transportation's Fatality Analysis Reporting System (FARS), there were approximately 4,102 traffic fatalities involving a big rig in 2017. Common reasons why big rig accidents occur are loss of control of the truck, a tire blowout, a disabling or non-disabling vehicle failure, excessive speed, lane drifting, improper truck maneuvering, and driver fatigue.
In this case, the collision was triggered due to a wrong-way driver. Every year, approximately 355 people are killed in the U.S. due to wrong-way drivers. With the average number of wrong-way collision deaths at 265, 1.34 fatalities per wrong-way death are calculated.
Los Angeles County Wrongful Death Attorney for Victims of Fatal Big Rig Accidents
It's difficult to overstate exactly how devastating such accidents can be. The negative consequences of semi-truck accidents usually include extreme physical, emotional, and financial damages.
Pursuing a wrongful death claim with the assistance of an experienced attorney can help you navigate through the financial losses caused by the accident. Through the wrongful death claim, the victim's family can seek compensation for the damages (such as loss of companionship and income, pain and suffering, and emotional distress) that the accident has caused them.
The aggressive accident lawyers at Arash Law have decades of experience handling these types of wrecks throughout California. We've helped thousands of people recover after accidents similar to yours. Our mission is to protect crash victims' rights and assist them in negotiations with large insurance companies that don't have their best interests at heart. You have nothing to lose in contacting us.
We offer free consultations with no obligation to retain our firm. We also work on a contingency fee basis, meaning you don't pay a dime unless we win you compensation. Get in touch online or call (888) 488-1391