An infant in a stroller was seriously injured after getting struck by a hit-and-run driver at an intersection in Long Beach on Thursday morning, June 10th.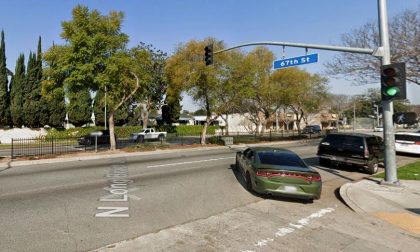 The accident transpired at the intersection of 67th Street and Long Beach Boulevard at approximately 11:30 a.m. A mother was pushing her baby in a stroller inside a marked crosswalk when a passing white truck suddenly struck the stroller.
The driver of the truck did not stop to render aid and drove away from the scene. The infant was seriously injured from the crash and was immediately taken to a nearby hospital for treatment.
Authorities described the suspect's vehicle as an early-1990s model white Ford Explorer. Authorities are actively pursuing the hit-and-run driver. Witnesses that can give information about the suspect's identity and whereabouts are urged to contact the Long Beach Police Department Collision Investigative Detail Detective Shawn Loughlin at 562-570-5130.

Hit-and-Run Accident Statistics
Being injured by another driver in a car accident is never easy. Still, if the other motorist doesn't even bother to stop, accept responsibility, and provide aid, it makes the situation that much more difficult.
Unfortunately, hit-and-run cases are not unique. In 2016, approximately 2,049 hit-and-run fatalities were reported in the U.S. Annually, around 682,000 hit-and-run accidents occurred in the country. Pedestrians are common victims of hit-and-run accidents.
Pedestrians are completely defenseless and vulnerable in the event of someone else's negligence in the circumstances in which most pedestrian accidents occur. There are several reasons why hit-and-run drivers flee the scene. They might be intoxicated or impaired by drugs, face legal difficulties, be uninsured, or be illegal aliens.
Personal Injury Attorney for Victims of Hit-and-Run Accidents in Los Angeles County
If a hit-and-run driver has injured you, protect your rights by consulting with a lawyer for hit-and-run accidents today. Don't worry about the fees; reputable California lawyers for hit and run cases will not charge you anything until they have collected your claim.
The victims will be entitled to seek financial compensation for the medical expenses, lost earnings, emotional trauma, and pain and suffering that the accident has caused them through the personal injury claim.
Our legal team at Arash law has the experience, skill, and compassion that will help you with your claim. We have locations conveniently found throughout California, with offices in Los Angeles, Sacramento, San Francisco, Riverside, Orange County, San Jose, and San Diego. But we are more than happy to meet with you at your home, office, or anyplace else in the state of C.A. You may also call our hotline (888) 488-1391 for a FREE Consultation.