Two people were injured after a two-vehicle traffic collision in Silver Lake on Sunday evening, June 20.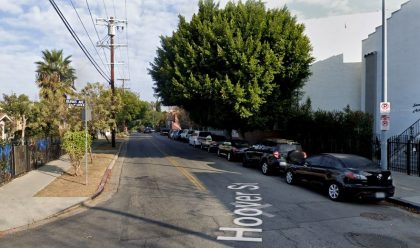 The accident occurred around noontime at the intersection of Hoover Street and Burns Avenue in Silver Lake.
An SUV reportedly crashed into another vehicle at high speeds at the intersection. The SUV then veered off the highway and crashed into a fire hydrant and a utility pole.
Bystanders attempted to pull out the SUV driver from the wreckage. Both drivers sustained minor injuries from the crash.
The identities of the involved parties have not been disclosed. Local authorities are further investigating the cause of the accident.

Two-Vehicle Collision Statistics
Nearly 2 million people are injured due to traffic accidents in the U.S. annually. Meanwhile, approximately 200,000 people are injured each year in California alone. Car accidents are one of the leading factors of injury deaths in California. According to the National Highway Traffic Safety Administration (NHTSA), over 3,304 recorded fatal car accidents in California in 2017.
Car accidents are sometimes life-altering and traumatic. But, unfortunately, because of how universal cars are to our lives, drivers often forget just how dangerous they can become and that severe and even deadly car crashes can occur. There are several reasons why car accidents occur. The most common reasons are distracted driving, drunk driving, and driver over-fatigue.
Personal Injury Attorney for Victims of Two-Vehicle Collisions in Los Angeles County
The driver who caused the accident is liable to the other involved parties for paying their damages, such as those just listed. In California, the fault for a collision depends on which driver negligently caused the accident. Sometimes both drivers can be at fault. Even if this happens, one driver might be able to recover damages from the other driver.
No matter what the circumstances of your car crash, you have options in front of you. Talking to an attorney before speaking to an insurance claims adjuster can give you all the information and confidence you need during this difficult time.
Our attorneys from Arash Law understand the common causes, defendants, and how to fight for compensation for collision-related injuries. We have two successful decades of experience representing injured clients throughout California, including San Francisco, Riverside, San Jose, San Diego, Sacramento, and Sherman Oaks.
Whether you suffered burns, broken bones, brain injury, a spinal cord injury, or other damages, talk to our attorneys. The road to recovery starts just a phone call away. So call (888) 488-1391 right away.