A 52-year-old man identified as Ramon L. was killed after a multi-vehicle traffic collision in Baldwin Park on Saturday evening, July 10.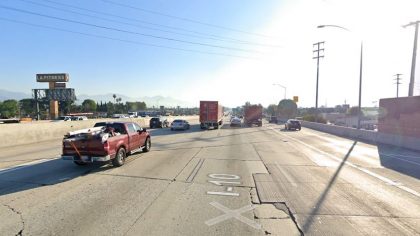 According to the initial reports from local authorities, the fatal accident happened on 10 Freeway at Baldwin Park at approximately 6:00 p.m.
Several vehicles collided on the roadway for unclear reasons. The number of vehicles involved and the reason why the accident occurred has not been established.
One person was killed in the mishap. He was pronounced dead at the scene. The identities of the involved parties have not been disclosed.
An active investigation of the crash is currently underway.

Multi-Vehicle Collision Statistics
A multi-vehicle collision occurs when three or more vehicles collide on the roadway. They commonly stem from a "chain-reaction" crash, wherein one vehicle will bump into another, causing it to crash into other cars on the roadway potentially. Accidents involving automobiles can be life-altering and traumatic. Because automobiles have become so ubiquitous in our lives, drivers frequently fail to recognize how dangerous they can become and how easily severe and even fatal car accidents can occur.
Every year, millions of people are injured in car accidents on American roads, and tens of thousands of drivers and passengers are killed. According to the Fatality Analysis Reporting System (FARS) of the United States Department of Transportation, 33,654 fatal vehicle crashes occurred in 2018, resulting in 36,560 deaths.
Fatal motor vehicle accident victims can be of any age. They are often following the law and are usually wearing their seatbelts for safety. Several hundred pedestrians are also hit and killed by cars every year in California. No matter the cause of your loved one's deadly wreck, a fatal car accident lawyer can offer you invaluable direction about what to do next.
Los Angeles County Wrongful Death Attorney for Victims of Fatal Multi-Vehicle Collisions
Multi-vehicle collisions often result in serious injury and are deadlier than two-vehicle collisions. With multiple vehicles involved in the mishap, the risk of sustaining fatal injuries is higher. Handling a wrongful death claim for a fatal car accident on your own is difficult, especially if you don't have the benefit of professional legal background. It would be ideal if you and your family had a fatal car accident lawyer on your side.
If someone you care about was killed in a car accident, you need to contact an experienced fatal car accident attorney right away. The insurance company for the driver who caused the accident will begin an investigation as soon as possible. They are serious about their claims. You should also take yours seriously.