A 24-year-old man who was riding a stolen motorcycle in Long Beach Boulevard last June 7 succumbed to his injuries and passed away on Monday, June 14.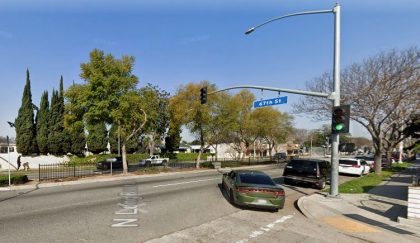 The accident took place on Long Beach Boulevard near 67th Way. The motorcyclist was riding a stolen 2020 Yamaha motorcycle at high speeds and was struck by a Lincoln MKX SUV driven by a 68-year-old woman.
The liability in the accident has not been confirmed at the moment. Neither impaired driving nor distracted driving was considered a factor in the crash. However, authorities have confirmed that the motorcyclist may have been speeding.
The Lincoln driver willingly cooperated with local authorities. As a result, she did not sustain any serious injuries from the crash. The motorcyclist was transported to a nearby hospital to receive treatment, where he was unfortunately pronounced dead a few weeks after the accident.
Anyone who can provide more information about the accident is urged to contact LBPD Collision Investigation Det. Kevin M. or Det. Kevin J. at 562-570-7355. Anonymous tips may be submitted through "LA Crime Stoppers" by calling 1-800-222-TIPS (8477).

Fatal Motorcycle Accident Statistics
Motorcycle accidents often cause more harm to the motorcyclist than the other party as motorcyclists are highly vulnerable to sustaining catastrophic and fatal injuries. According to the National Highway Traffic Safety Administration's National Center for Statistics and Analysis, approximately 5,286 motorcyclists were killed in the U.S. in 2016.
With over 800,000 registered motorcycles in the state, California currently has a fatality rate 25% higher than the national average. In 2017 alone, 16,505 motorcycle accidents happened in California, leaving 15,527 injured and 541 people dead. Some of the common causes of motorcycle accidents are distracted driving, speeding, drunk driving, reckless driving, bad weather, wrong-way driving, and failure to observe traffic laws.
Motorcycle riders are encouraged to dress appropriately and wear a helmet every time they ride their motorcycle to prevent fatal injuries. Wearing helmets were estimated to be 37% effective in preventing motorcycle deaths.
Wrongful Death Attorney for Victims of Fatal Motorcycle Accidents in Los Angeles County
When something or someone cuts life short, it can leave surviving family members feeling devastated, confused, and at a loss as to what to do. Legal matters may be difficult to think about after a tragedy, but consider pursuing a wrongful death claim for the good of your family's future. A claim can bring justice to the responsible party, give you family closure, and provide financial compensation for your losses. Arash Law sympathizes deeply with those who have lost family members or spouses because of negligence.
The aggressive motorcycle accident lawyers at Arash Law have decades of experience handling these types of wrecks throughout California. We've helped thousands of people recover after accidents similar to yours. Our mission is to protect crash victims' rights and assist them in negotiations with large insurance companies that don't have their best interests at heart. You have nothing to lose in contacting us.
We offer free consultations with no obligation to retain our firm. We also work on a contingency-fee-basis, meaning you don't pay a dime unless we win you compensation. Get in touch online or call (888) 488-1391