One person was killed after a fatal motorcycle accident near UCLA Campus on Thursday afternoon, July 1st.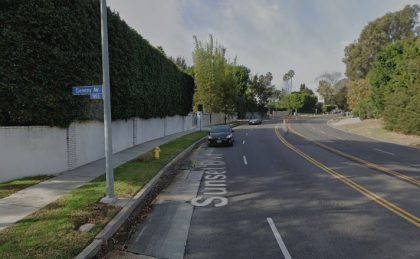 The fatal collision took place in the area of Sunset Boulevard and Glenroy Avenue at approximately 2:15 p.m. An unspecified vehicle collided with a motorcycle for unclear reasons. The circumstances leading up to the accident have not been established.
Two people were reportedly rushed to an area hospital. Sadly, one of the injured parties later succumbed to their injuries and was pronounced dead. The identities of the involved parties have not been disclosed. Information about the accident is limited at the moment.
An active investigation of the mishap is currently underway. Local authorities will attempt to determine the reason why the accident occurred and the liability.

Fatal Motorcycle Accident Statistics
Motorcyclists are undeniably amongst the most vulnerable drivers on the road. According to statistics from NHTSA, motorcyclists have 16 times the risk of injury and 35 times higher risk of a fatal crash compared with passengers. Aside from injuries, motorcycle riders can also sustain expensive property damage and emotional scarring.
Unfortunately, California isn't quite a safe place for motorcycle riders. California has one of the largest numbers of registered motorcycles in the U.S. There are over 800,000 registered motorcycles in California. In 2017, 16,505 motorcycle accidents occurred on California roadways, which resulted in 15,527 injuries and 541 deaths. Distracted driving, speeding, intoxicated driving, reckless driving, inclement weather, wrong-way driving, and failure to obey traffic laws are common causes of motorcycle accidents.
Wrongful Death Attorney for Victims of Fatal Motorcycle Accidents in Los Angeles County
After suddenly losing a loved one in a fatal motorcycle accident, the victim's family may find themselves vulnerable to manipulation by the at-fault party and the insurance companies. If the victim's family wants to receive the justice and compensation they deserve, they should file a wrongful death lawsuit with the help of an attorney. While nothing can reverse the damage incurred in a motorcycle accident, the civil courts offer a financial remedy to injured parties. After a motorcycle crash, speak to an experienced wrongful death attorney immediately.
With decades of experience handling such motorcycle wrecks throughout California, the aggressive motorcycle accident lawyers at Arash Law are an invaluable resource. Hundreds of thousands of accident victims have benefitted from the services we provide. Our mission is to help victims of car crashes negotiate the best deals possible, especially when their rights have been violated. Don't hesitate to contact us.
Our consultations are free of charge, and there are no requirements to use our services after the consultation. On top of that, we charge a contingency fee on our win-compensation-only method, so you'll pay us nothing unless we win your settlement. Contact via email or phone: (888) 488-1391