Three people were injured after a fiery, multi-vehicle traffic collision in Malibu on Monday morning, April 5.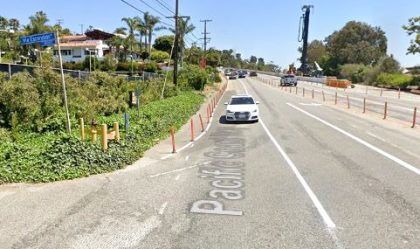 The accident transpired on the Pacific Coast Highway near Via Escondido in Malibu at approximately 11:45 a.m. An unspecified number of vehicles collided on the roadway for unclear reasons.
The circumstances leading up to the accident have not been established. Three people sustained serious injuries after the crash. They were all taken to an area hospital for treatment.
The identities of the involved parties have not been disclosed. Additional details about the collision are unavailable at the moment.
Local authorities are currently investigating the accident. They will attempt to find out the reason why the crash occurred and who is the liable party.

Multi-Vehicle Collision Statistics
A car crash can occur in the blink of an eye. Driving anywhere in California is risky. The majority of collisions, however, are preventable. In fact, 94% of all accidents are attributable to human error.
Multi-vehicle collisions usually involve three or more vehicles. A "chain reaction commonly causes this type of accident," wherein one car will bump into another, which will cause the other vehicle to crash into another one potentially.
Car accidents in the U.S. happen more often than you think. According to the National Highway Traffic Administration, a car accident occurs every 60 seconds. This means approximately 5.25 million car accidents occur every year throughout the country. These accidents commonly occur due to reckless drivers, speeding, drunk drivers, and distracted drivers.
Los Angeles County Personal Injury Attorney for Victims of Multi-Vehicle Collisions
Multi-vehicle collision cases are typically more complicated to deal with compared to car accidents involving just two vehicles. Coping with a multi-vehicle collision case can be quite challenging for the victims as they have to deal with the stress and trauma they got from the accident.
Speaking with a car accident lawyer is often the first step in getting your medical bills paid. Your accident may have left you with high hospital costs, ambulance fees, surgeries, medical equipment, disability, rehabilitation, or live-in care.
While it's technically possible to represent yourself in a car accident case, it is not the wisest course of action. Self-representation can put you at risk of making mistakes and missing your opportunity to recover for your damages. Negotiating with insurance claims adjusters is difficult, and the stakes can be high.
When filing a personal injury claim, the victim needs to have an experienced California personal injury attorney by his side. personal injury attorneys from Arash Law can negotiate with insurance companies on behalf of their clients while ensuring that their clients are compensated fairly. Call us at (888) 488-1391 or get in touch online to schedule a free case evaluation.