One person was hurt after a multi-vehicle traffic collision in Santa Clarita on Monday afternoon, May 3.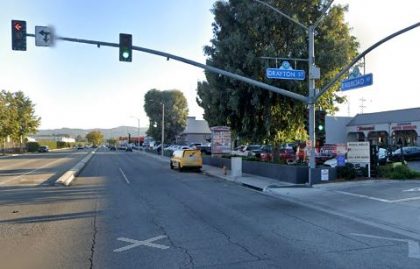 The major collision took place at the intersection of Railroad Avenue and Drayton Street in Santa Clarita at around 1:50 p.m.
Three unspecified vehicles collided at the intersection under unclear circumstances. How the accident occurred and the reason why it happened has not been established.
One person was reportedly injured as a result of the collision. The identity of the injured party has not been disclosed.
Information about the mishap is limited at the moment. Local authorities are further investigating the case.

Multi-Vehicle Collision Statistics
Multi-vehicle collisions are just one type of car accident. It usually involves three or more vehicles. A "chain reaction commonly causes this type of accident," wherein one car will bump into another, which will cause the other vehicle to crash into another one potentially.
These accidents commonly occur due to reckless drivers, speeding, drunk drivers, and distracted drivers. According to the National Safety Council, an estimated 38,800 individuals lost their lives to car crashes. Additionally, another 4.4 million estimated individuals were injured severely enough to require medical attention.
After an accident, get medical attention as soon as possible. Keep in mind that some injuries might not be evident at the time. Any documentation showing that you received care right after the accident can significantly increase the value of your case. Healthcare providers can document how you are feeling and any symptoms or apparent injuries you experience.
Los Angeles County Personal Injury Attorney for Victims of Multi-Vehicle Collisions
Coping with a multi-vehicle collision case can be quite challenging for the victims as they have to deal with the stress and trauma they got from the accident. Speaking with an attorney is often the first step in getting your medical bills paid. Your accident may have left you with high hospital costs, ambulance fees, surgeries, medical equipment, disability, rehabilitation, or live-in care.
You don't have to face the other driver's insurance company on your own. At Arash Law, we fight hard for injury victims. Our experienced injury attorneys serve clients in San Francisco, Riverside, San Jose, San Diego, Sacramento, Sherman Oaks, and California. We have collected over 200 million dollars for clients across the state.
Our California auto accident lawyers have decades of experience, and they know how to stop insurance company tactics that reduce compensation to injury victims. Call (888) 488-1391 or contact us online to schedule your free consultation.