One unidentified person was hurt after a multi-vehicle traffic collision in Pacoima on early Tuesday morning, March 23.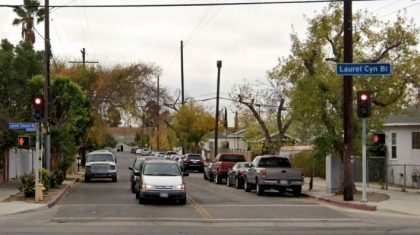 The collision transpired just before 4:00 a.m. in the 10100 block of Laurel Canyon Boulevard in Pacoima.
Four unspecified vehicles collided on the roadway in unclear circumstances.
How the collision occurred and why it happened has not been established.
One person was injured due to the crash and was immediately taken to an area hospital for treatment.
One of the drivers attempted to feel the scene but was later caught by the authorities.
Additional information about the accident is unavailable at the moment.
The California Highway Patrol is currently investigating the case. They will attempt to determine the factors and the liability in the collision.

Multi-Vehicle Collision Statistics
A car accident occurs every sixty seconds, which means that approximately 5.25 million car accidents occur every year throughout the country.
Multi-vehicle collisions are just one type of car accident. It usually involves three or more vehicles. A "chain-reaction commonly causes this type of accident," wherein one car will bump into another, which will cause the other vehicle to crash into another one potentially.
These accidents commonly occur due to reckless drivers, speeding, drunk drivers, and distracted drivers.
Attention to the road, competence behind the wheel, and proper vehicle maintenance can reduce the odds of getting into a collision. Negligence, recklessness, and breaking the law are at the heart of most "accidents."
Personal Injury Attorney for Victims of Multi-Vehicle Collisions in Los Angeles County
If you were injured in a car accident, our lawyers are here to help you navigate the process efficiently and in the fastest possible time.
No matter what the circumstances of your car crash, you have options in front of you. Talking to an attorney before speaking to an insurance claims adjuster can give you all the information and confidence you need during this difficult time.
Speaking with an attorney is often the first step in getting your medical bills paid. As the bills stack up, you might wonder when you'll receive payment for your damages. An experienced California attorney can help move your case along with insurance companies or the judicial system, resulting in quicker payment for your bills.
Our California auto accident lawyers from Arash Law have decades of experience, and they know how to stop insurance company tactics that reduce compensation to injury victims. Call (888) 488-1391 or contact us online to schedule your free consultation.