One unidentified person was killed after a traffic accident involving a big rig near Highway 138 on Monday afternoon, May 17.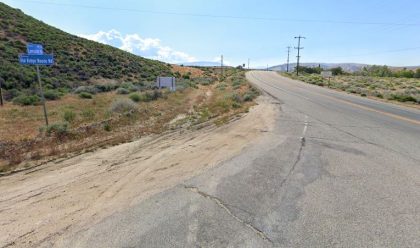 The accident transpired at approximately 4:04 p.m. at Old Ridge Route Road near Highway 138.
Two big rigs collided at the intersection for unclear reasons. The circumstances leading up to the accident have not been established.
One person was killed as a result of the collision. The identities of the involved parties have not been disclosed.
The area of Highway 138 was shut down to give way for the cleanup and investigation. Local authorities are currently investigating the accident.

Fatal Big Rig Accident Statistics
'Big-rig' is the term used for the tractor-trailers and semis with which we share the road. These names are used interchangeably for huge cargo-carrying trucks.
Big rigs are much larger than other vehicles in size. The average car weighs in at about 4,000 pounds. A big rig can top out at 80,000 pounds. This immense size discrepancy can lead to serious, often deadly accidents.
According to the U.S. Department of Transportation's Fatality Analysis Reporting System (FARS), big rig trucks' fatality rate has increased by 30 percent since 2009. There were 4,102 traffic fatalities involving a big rig in 2017 alone.
Some of the common causes of motorcycle accidents are distracted driving, speeding, drunk driving, reckless driving, bad weather, wrong-way driving, and failure to observe traffic laws.
Los Angeles County Wrongful Death Attorney for Victims of Fatal Big Rig Accidents
It's difficult to overstate exactly how devastating such accidents can be. The negative consequences of semi-truck accidents usually include extreme physical, emotional, and financial damages.
Pursuing a wrongful death claim with the assistance of an experienced attorney can help you navigate through the financial losses caused by the accident. Through the wrongful death claim, the victim's family can seek compensation for the damages (such as loss of companionship and income, pain and suffering, and emotional distress) that the accident has caused them.
A wrongful death attorney can serve as a helpful legal guide for the grieving family during this difficult time while ensuring that the guilty party will be held accountable for their alleged crime.
If you or a loved one has been injured in a big rig accident, you need the professional legal counsel of an experienced tractor-trailer accident lawyer from Arash Law. We're standing by to help – 24 hours a day and seven days a week – so please give us a call at (888) 488-1391 today.