One unidentified person was killed while three others were injured after a multi-vehicle traffic collision in Reseda on Sunday evening, May 23.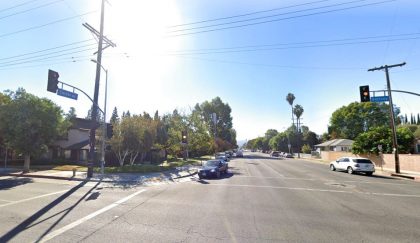 The deadly collision transpired at approximately 8:00 p.m. on Corbin Avenue, just north of Saticoy Street in Reseda.
Nine vehicles were reportedly involved in the collision. Two cars were initially street racing on the northbound lanes of Corbin Avenue.
The two vehicles lost control and started spinning into other parked vehicles and a utility pole.
An unspecified number of cars sustained extensive damage from the crash. One person was pronounced dead at the scene.
Another person had to be extricated from the wreckage by emergency personnel. The trapped person and another injured party were taken to an area hospital for treatment.
Local authorities are further investigating the accident. The Los Angeles Police Department suspects that speeding and street racing were a big factor in the collision.

Fatal Multi-Vehicle Crash Statistics
Car accidents happen every day on U.S. roadways. These accidents can be life-altering and traumatic. Because of how universal cars are to our lives, drivers often forget just how dangerous they can become and that severe and even deadly car crashes can occur.
According to the United States Department of Transportation's Fatality Analysis Reporting System (FARS), 33,654 fatal vehicle crashes in 2018 caused 36,560 deaths. Multi-vehicle collisions are just one type of car accident. This type of accident usually occurs when three or more cars are involved in the accident.
They commonly stem from a "chain-reaction" crash, wherein one vehicle will bump into another, causing it to crash into other cars on the roadway potentially. These types of crashes are commonly caused by drunk driving, speeding, and distracted driving.
Wrongful Death Attorney for Victims of Multi-Vehicle Collisions in Los Angeles County
Multi-vehicle accident cases are extremely complicated to deal with. It may be difficult to pinpoint liability due to the number of parties involved. If you have lost a loved one due to a fatal multi-vehicle collision, you should immediately consult an experienced wrongful death attorney. Attorneys can file a wrongful death claim on your behalf and negotiate with insurance companies and ensure that you will get the compensation you rightfully deserve.
Our team of compassionate and experienced California fatal car accident lawyers from Arash Law are available to help you after a loved one's death in a car accident. Arash Law has recovered more than $500 million for previous clients just like you.
The experienced auto accident lawyers at Arash Law have decades of experience. We have collected over 200 million dollars for clients across the state. We serve clients in San Francisco, Riverside, San Jose, San Diego, Sacramento, Sherman Oaks, and California. Call (888) 488-1391 or contact us online to schedule your free consultation.
A fatal car accident attorney from our office can handle the legal issues for you. Call Arash Law today at (888) 488-1391 or contact us online to schedule your free no-obligation fatal car accident.