At least one person was hurt after a two-vehicle collision in Newhall on Monday afternoon, May 31st.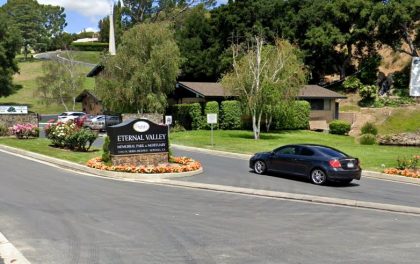 The major collision took place near the Eternal Valley Memorial Park and the morgue in Newhall at around 1:30 p.m.
Two unspecified vehicles collided on the roadway for unclear reasons. The circumstances leading up to the crash have not been established.
At least one person sustained major injuries from the mishap. Two ambulances were reportedly dispatched to the scene. The total number of injured parties and the extent of their injuries has not been disclosed.
An active investigation is underway. Authorities will attempt to determine the factors that caused the collision and the liability.

Two-Vehicle Collision Statistics
Car accidents are one of the leading factors of injury deaths in California. According to the National Highway Traffic Safety Administration (NHTSA), over 3,304 recorded fatal car accidents in California in 2017. There are several reasons why car accidents occur. The most common reasons are distracted driving, drunk driving, and driver over-fatigue.
The majority of car accidents can be attributed to human error. Car accidents are often preventable as long as motorists practice safe driving. Unfortunately, this is not the case all the time. Attention to the road, competence behind the wheel, and proper vehicle maintenance can reduce the odds of getting into a collision.
Personal Injury Attorney for Victims of Two-Vehicle Collisions in Los Angeles County
While waiting for the official investigation results, the victim is encouraged to pursue a personal injury claim with his attorney's help. The victims are entitled to seek financial compensation for the medical expenses, lost earnings, emotional trauma, and pain and suffering that the accident has caused them through the personal injury claim.
Arash Law's experienced personal injury lawyers have extensive expertise and knowledge representing California pedestrians who have been injured or killed in pedestrian accident cases. We have an intimate understanding of the law that applies in such circumstances. We take the time to get to know our clients and their cases in intimate detail, enabling us to obtain the most favorable settlements or jury verdicts possible for our clients.
Visit our offices in Los Angeles, Sacramento, San Francisco, Riverside, Orange County, and San Diego for any inquiries and concerns. You may also call our hotline (888) 488-1391 for a FREE Consultation.