A 91-year-old pedestrian was killed after getting struck by a hit-and-run DUI driver in Venice on Saturday night, May 29.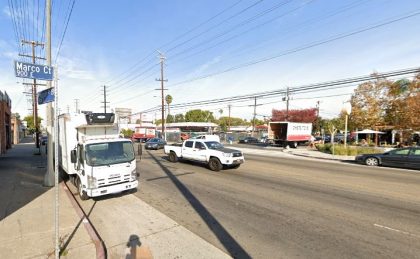 The fatal accident transpired at approximately 9:45 p.m. on Lincoln Boulevard at East Marco Court in Venice. The 91-year-old man was reportedly walking along the sidewalk on Lincoln Boulevard when a motorized scooter suddenly hit him.
The older man hit his head on the pavement from the crash. Emergency personnel later arrived at the scene and found him lying on the roadway. Medical personnel attempted to perform life-saving measures on the man, but unfortunately, the man later succumbed to his injuries and was pronounced dead at the scene.
The motorist, who was later identified as 29-year-old James Cody S., and his passenger were ejected from their motorized scooter. They both sustained minor injuries. Authorities later determined that the motorist while driving while under the influence at the time of the accident.
Skene was arrested and booked into custody on suspicion of DUI. But he was later released after paying $100,000 worth of bail. Local authorities are further investigating the case. Witnesses that can give additional helpful information about the case are encouraged to call the authorities at 213-473-0234 or 213-473-0222.

Fatal DUI Accident Statistics
Drunk driving is one of the most reckless and dangerous things a driver can do. Unfortunately, approximately 300,000 people are injured each year in the U.S. due to drunk driving accidents.
According to the National Highway Traffic Safety Administration (NHTSA), approximately 10,000 people are killed annually due to DUI accidents. According to the Center for Disease Control and Prevention information, around 18% of all fatal motor accidents involve drugs and alcohol.
Drunk driving accounts for about 29 percent of all motor vehicle accident fatalities in the U.S. Around sixty-one percent of these drivers have a Blood Alcohol Content of .08 percent or higher.
One of the most disturbing things about DUI wrecks is that they are disproportionately likely to result in fatalities or severe injuries, including traumatic brain injuries (TBIs), broken bones, internal organ injuries, spinal cord damage, and partial or total paralysis.
Los Angeles County Wrongful Death Attorney for Victims of Fatal DUI Hit-and-Run Accidents
The sudden unexpected death of a loved one can be quite confusing, among other things. You shouldn't have to be confused or overwhelmed with wrongful death laws during this emotionally difficult time.
A fatal car accident attorney from our office can handle the legal issues for you. In a wrongful death suit, the survivors sue the person responsible for an untimely death and the financial losses they caused. These losses can include funeral and burial expenses, as well as all the lost wages the victim would have earned between the time of the accident and his or her expected retirement.
At Arash Law, we are proud to be aggressive advocates for the victim's family. Our law firm does not represent defendants, nor does it serve insurance companies. We use our skills, knowledge, and legal experience to fight for the interests of injured victims. Following an accident, you and your family need the very best California DUI victim lawyer on your side. You may also contact us through our hotline (888) 488-1391 for a free consultation with one of our attorneys.