A security guard identified as Derrick S. was killed after getting struck by a hit-and-run driver in Long Beach on Saturday afternoon, June 12th.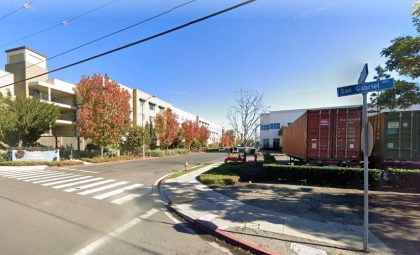 The accident took place in the 2000 block of San Gabriel Avenue in Long Beach at approximately 3:00 p.m.
A southbound gray SUV reportedly slammed into the security station at the complex for unclear reasons.
Medics from the Long Beach Fire Department arrived at the scene and attempted to perform life-saving measures on the victim. Unfortunately, the victim later succumbed to his injuries and was pronounced dead.
The driver that struck the victim did not stop to render aid and drove away. The police are actively looking for the suspect. An active investigation of the accident is underway.

Fatal Hit-and-Run Accident Statistics
It is apparent in this case that the liability falls on the hit-and-run driver for leaving the victim wounded and fleeing the scene. The suspect will most likely face criminal charges once caught. Leaving the scene after an accident is a crime in itself. But, unfortunately, hit-and-run accidents still occur on U.S roadways every day.
In 2016, approximately 2,049 hit-and-run fatalities were reported in the U.S. Annually, around 682,000 hit-and-run accidents occurred in the country. Pedestrians are common victims of hit-and-run accidents. Common reasons why hit-and-run drivers flee the scene are intoxication, driving without a license, and fear of getting arrested if they remain.
Los Angeles Wrongful Death Attorney for Victims of Fatal Hit-and-Run Accidents
If you or someone you care about has been injured or killed in a hit-and-run accident, you must engage the professional legal services of an experienced California hit-and-run attorney today. You must recognize just how complicated these cases are.
The victim's family can file a wrongful death claim with the assistance of their attorney. Through the wrongful death claim, the victim's family can seek compensation for the damages (such as loss of income and companionship, funeral costs, pain and suffering, and emotional distress) that the fatal accident has caused them.
The dedicated hit-and-run attorneys at Arash Law are committed to helping you recover from the damages you've suffered. Our dedicated legal team has decades of experience fighting for the rights of accident victims just like you. We're available to help 24 hours a day and seven days a week, so please don't hesitate to call our office at (888) 488-1391 today to discuss your accident with a lawyer for hit and run cases.