A man identified as 37-year-old Anthony Tyrone B. Jr. was killed after a fatal motorcycle accident in Cerritos on Sunday morning, May 30.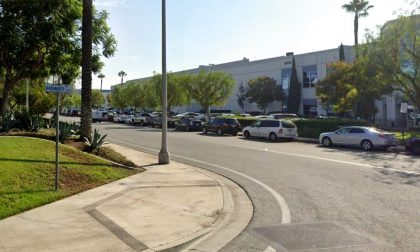 The deadly accident happened at approximately 2:35 a.m. on the westbound lanes of Artesia (91) Freeway, just west of Shoemaker Avenue.
The motorcyclist was riding a 2008 Yamaha R6 in the carpool lane of the 91 Freeway at high speeds at 80 mph. The motorcyclist then veered behind a 2013 Ford.
The motorcyclist was then rear-ended by the 2013 Ford that was driving at 50 mph. The motorcyclist sustained fatal injuries from the collision. He was pronounced dead at the scene.
Additional information about the crash is unavailable at the moment. No arrests have been made at the moment.
Local authorities are currently investigating the accident. Witnesses that can give more information about the accident are urged to contact The CHP's Santa Fe Springs office at 562-868-0503.

Fatal Motorcycle Accident Statistics
Riding motorcycles is more dangerous than riding a private vehicle. According to the U.S. National Highway Traffic Safety Administration (NHTSA) data, motorcycle riders are 16 times more at risk of injury and 35 times more at risk of facing fatal crashes in comparison to a passenger of a private vehicle.
There are more than 800,000 registered motorcycles in California alone. This means California also has one of the highest numbers of motorcycle accidents compared to other states.
In 2017, there were approximately 16,505 motorcycle accidents in California, resulting in 15,527 injuries and 541 deaths. Motorcycle accidents are terrible tragedies that almost always harm the motorcyclist more than the other party involved.
Some of the common causes of motorcycle accidents are distracted driving, speeding, drunk driving, reckless driving, bad weather, wrong-way driving, and failure to observe traffic laws.
Wrongful Death Attorney for Victims of Fatal Motorcycle Accidents in Los Angeles County
The stress and sorrow following a loved one's death due to an accident can be too overwhelming. Professional wrongful death attorneys can stay updated on the official investigation on behalf of the family while ensuring that their client's legal rights and best interests are protected.
While nothing can reverse the damage incurred in a motorcycle accident, the civil courts offer a financial remedy to injured parties. After a motorcycle crash, speak to an experienced wrongful death attorney immediately. The liable party will be required by law to provide financial compensation for medical bills, funeral expenses, pain, and the decedent's suffering through the wrongful death claim.
At Arash Law, we know compensation won't bring back your loved one after a motorcycle accident. It can, however, can go a long way toward improving your family's financial future. We want to help you seek justice, compensation, and closure after the tragic death of someone you loved. Get in touch online or call (888) 488-1391