One unidentified person was killed after a deadly multi-vehicle collision near Bundy Drive on early Saturday morning, June 19.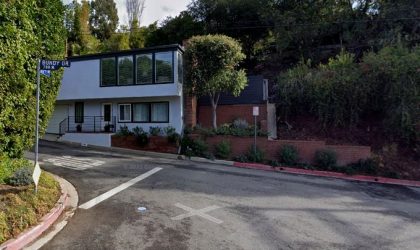 The fatal collision transpired at approximately 4:20 a.m. on the Santa Monica (10) Freeway near Bundy Drive.
Several vehicles were reportedly involved in the crash. The number of vehicles involved and the reason why the collision occurred have not been established.
One person was killed in the crash. The identities of the involved parties have not been disclosed.
Three lanes on the 10 Freeway were temporarily closed to give way for the cleanup and investigation.
Local authorities are further investigating the cause of the collision.

Fatal Multi-Vehicle Crash Statistics
Multi-vehicle collisions are just one type of car accident. This type of accident usually occurs when three or more cars are involved in the accident. They commonly stem from a "chain-reaction" crash, wherein one vehicle will bump into another, causing it to crash into other cars on the roadway potentially. These types of crashes are commonly caused by drunk driving, speeding, and distracted driving.
Car accident related-deaths across the country have been increasing at an alarming rate. According to the United States Department of Transportation's Fatality Analysis Reporting System (FARS), there were 33,654 fatal vehicle crashes in 2018, which caused 36,560 deaths. Car accidents can often lead to irreversible and sometimes fatal consequences. All drivers are encouraged to practice responsible driving to avoid this.
Wrongful Death Claim for Victims of Fatal Multi-Vehicle Collisions in Los Angeles County
Your attorney can help protect you from the tactics insurance companies use to prevent paying claims or paying them fairly. They can ensure that if you need to file a lawsuit, it is done within California's statute of limitations of two years from the date of the accident.
A wrongful death car accident lawsuit can help pay for the high medical expenses and other costs incurred from the crash. It can also help provide financial support for those who have lost income because of an injury or an unforeseen death. Legal action might also help prevent a similar tragedy from happening to other families.
Our team of compassionate and experienced California fatal car accident lawyers is available to help you after a loved one's death in a car accident. Arash Law has recovered more than $500 million for previous clients just like you.
A fatal car accident attorney from our office can handle the legal issues for you. Call Arash Law today at (888) 488-1391 or contact us online to schedule your free no-obligation fatal car accident case review.