A 39-year-old homeless woman identified as Jamie G. was killed after a fatal pedestrian accident in Long Beach on Monday morning, May 31st.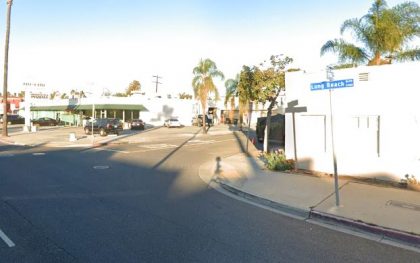 The fatal accident happened in a business parking lot in the 2500 block of Long Beach Boulevard near 25th Street at around 10:42 a.m.
The homeless woman was reportedly lying down under a pile of blankets in the parking when a 2010 Scion XB suddenly struck her. The woman sustained fatal injuries from the accident and was later pronounced dead at the scene.
The 2010 Scion XB driver remained at the scene and cooperated with local authorities. No arrests have been made at the moment.
Local authorities are currently investigating the accident. Witnesses that can give more information about the accident are encouraged to contact the Long Beach Police Department detectives at 562-570-7355 or Crime Stoppers at 800-222-8477.

Fatal Pedestrian Accident Statistics
Pedestrians are more vulnerable to the dangers on the road in comparison to passengers in a private vehicle. They currently make up a large percentage of traffic fatalities in the U.S. these past 33 years. The percentage of pedestrian fatalities in the U.S. has increased at a whopping 41 percent since 2008, accounting for 16 percent of all traffic fatalities.
Pedestrian accidents in California are becoming a growing concern. In 2018, approximately 6,227 pedestrians were killed in the U.S., according to the Governors Highway Safety Administration. This type of accident is commonly caused by distracted driving, negligent driving, speeding, and drivers failing to yield to pedestrians.
Los Angeles County Wrongful Death Attorney for Victims of Fatal Pedestrian Accidents
A California wrongful death lawsuit must also be brought within two years of the date of the accident. A family member is precluded from bringing a wrongful death lawsuit if it is not filed within that time period.
Our lawyers from Arash Law are available 24/7 to help. A pedestrian accident lawyer from Arash Law will help you stay one step ahead of the insurance company or responsible party and avoid mistakes that would jeopardize your claim.
Our attorneys will also perform an immediate investigation to gather evidence while it is still available. We can also handle talks with the insurance company, calculate your damages, and use proven legal strategies during settlement negotiations and potential litigation.
Our offices are conveniently located throughout California with offices in Los Angeles, Sacramento, San Francisco, Riverside, Orange County, San Diego, and we are more than happy to visit you at your home or office. Call (888) 488-1391 for a FREE Consultation with a wrongful death attorney in California.