A 38-year-old man identified as Gerson J. was killed after a multi-vehicle crash in the Willowbrook area on early Thursday morning, April 15.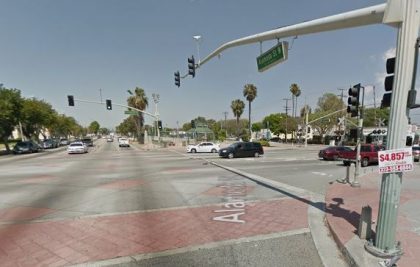 The fatal accident transpired at approximately 12:55 a.m. on the westbound 105 Freeway west of Alameda Street. Jimene's westbound Toyota was driving on the 105 Freeway when it crashed and stopped in the carpool lane.
The disabled Toyota was then later struck by a 2006 BMW. The BMW then crashed into a westbound 2016 Toyota. The driver of the disabled Toyota sustained fatal injuries from the accident.
He was pronounced dead at the scene. Three occupants from the second Toyota sustained minor injuries.
Authorities later determined that one of the vehicles may have been driving at unsafe speeds at the time of the collision. The California Highway Patrol is currently investigating the case.

Fatal Multi-Vehicle Collision Statistics
Car accidents are increasing throughout the country at an alarming rate. Approximately 36,000 people are killed each year, while 1.9 million people are injured due to car accidents in the U.S. California is one of the leading states when it comes to car accident statistics.
According to the National Highway Traffic Safety Administration, there were 3,304 fatal car accidents in California in 2017. In 2018, 48 over 100,000 people died from their injuries on average in California.
Multi-vehicle collisions are just one type of car accident. This type of accident usually occurs when three or more cars are involved in the accident. They commonly stem from a "chain-reaction" crash, wherein one vehicle will bump into another, causing it to crash into other cars on the roadway potentially. These types of crashes are commonly caused by drunk driving, speeding, and distracted driving.
Los Angeles County Wrongful Death Attorney for Victims of Multi-Vehicle Collisions
If you've recently lost a loved one from a fatal car accident, the grief you are feeling may be overwhelming. When a motor vehicle accident leads to death, the family members of those who died to suffer both emotionally and, often, financially.
It's an arduous task to handle a wrongful death claim for a fatal car accident on your own, especially if you don't have the advantage of having a professional legal background. It would be best if you had a fatal car accident lawyer working for you and your family.
The sudden unexpected death of a loved one can be quite confusing, among other things. You shouldn't have to be confused or overwhelmed with wrongful death laws during this emotionally difficult time.
A fatal car accident attorney from our Arash Law can handle the legal issues for you. Arash Law has recovered more than $500 million for previous clients just like you. We serve victims and their families in San Francisco, Riverside, San Jose, San Diego, Sacramento, Sherman Oaks, and many other areas in California. We also offer legal services in many different languages. Call Arash Law today at (888) 488-1391 or contact us online to schedule your free no-obligation