An unidentified 32-year-old woman was killed after getting struck by a big rig in Glendora on early Monday morning, June 14th.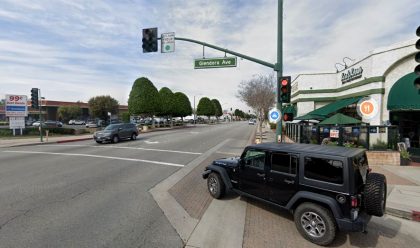 The deadly accident transpired at approximately 12:50 a.m. on Interstate 210 Freeway, just east of Glendora Boulevard. The victim was reportedly walking on the right shoulder of the freeway when she walked into the path of an oncoming big rig.
The driver of the big rig was unable to avoid the woman. The woman was then struck by the trailer of the big rig. The unidentified woman was killed in the collision. She was declared dead at the scene. Authorities suspect that the woman may have suffered from a gunshot wound.
No other injuries were reported. The interstate was closed for several hours to give way for the cleanup and investigation. Anyone that can give additional information about the accident is urged to call CHP's Baldwin Park office at 626-338-1164.

Fatal Pedestrian Accident Statistics
Pedestrian accidents often lead to severe injuries and even death to those who are unlucky enough to be involved in such an accident. This fact is not surprising when the weight of the average passenger vehicle is compared to the weight of a pedestrian. Unfortunately, pedestrian fatalities have been increasing at an alarming rate across the country. According to the Governors Highway Safety Association, pedestrian fatalities in the U.S. have increased by 27 percent from 2007-2016, while other traffic-related deaths decreased by 14 percent.
Statistics show that California is particularly dangerous for pedestrians when compared with other states. California's pedestrian fatality rate is 25% higher than the national average. In 2018 alone, 893 pedestrians were killed while 14,000 pedestrians were injured on California roadways. Some common reasons for pedestrian accidents are negligent driving, speeding, and drivers failing to yield to pedestrians.
Wrongful Death Attorney for Victims of Fatal Pedestrian Accidents in Los Angeles County
A California wrongful death lawsuit must also be brought within two years of the date of the accident. A family member is precluded from bringing a wrongful death lawsuit if it is not filed within that time. This is why it's vital to consult a wrongful death attorney as soon as possible. A capable attorney can help you negotiate with insurance companies and win your claim.
Arash Law's experienced personal injury and wrongful death lawyers have extensive expertise and knowledge representing California pedestrians who have been injured or killed in pedestrian accident cases. We have an intimate understanding of the law that applies in such circumstances.
We take the time to get to know our clients and their cases in intimate detail, enabling us to obtain the most favorable settlements or jury verdicts possible for our clients. Call our office at (888) 488-1391 today to discuss your accident with a lawyer for hit-and-run cases.