A 19-year-old woman identified as Dayanna Tamayo was killed after a deadly traffic collision involving a semi-truck in Baldwin Park on Sunday morning, August 29.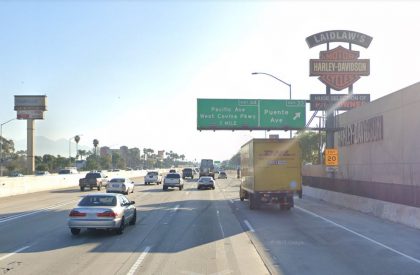 The crash took place at around 3:02 a.m. on the San Bernardino 10 Freeway at Puente Avenue in Baldwin Park. A semi-truck and an unspecified vehicle were involved in the collision.
How the crash occurred, and the reason it happened has not been established. A 19-year-old woman was killed in the mishap. She was pronounced dead at the scene. Meanwhile, another unnamed victim was trapped in the wreckage but was able to free themselves.
The unnamed victim sustained unspecified injuries and was taken to an area hospital for treatment. The identity of the injured party has not been disclosed.
Information about the accident is limited at the moment. It's unclear whether drugs or alcohol were a factor in the crash. An active investigation of the case is currently ongoing.

Fatal Semi-Truck Accident Statistics
Although newer and faster modes of transportation are being discovered daily, the trucking business in the United States is continually rising. Unfortunately, truck-related incidents are also prevalent across the country.
According to the U.S. Department of Transportation's Fatality Analysis Reporting System (FARS), the fatality rate of big rig trucks has increased by 30 percent since 2009. There were 4,102 traffic fatalities involving a big rig in 2017 alone.
In 2019, a total of 4,119 individuals were killed in heavy truck accidents. Sixteen percent of these fatalities involved truck occupants, 67 percent involved automobile and other passenger vehicle occupants, and 15 percent involved pedestrians, bikers, or motorcyclists.
Semi-truck accidents are caused by various factors, including truck loss of control, tire blowouts, disabling or non-disabling vehicle failure, excessive speed, lane drifting, and improper truck maneuvering driver fatigue.
Los Angeles County Wrongful Death Attorney for Victims of Fatal Semi-Truck Accidents
The untimely death of a loved one in a semi-truck accident can be traumatic and distressing. Meanwhile, the victim's family is encouraged to seek legal counsel and submit a wrongful death lawsuit.
A wrongful death lawsuit allows the victim's family to seek compensation for the damages (such as loss of companionship, burial expenses, pain and suffering, and emotional anguish) caused by the tragedy.
Your insurance company may try to deny your claim or pay you less than you are entitled to. Our experienced attorneys will fight to defend your rights and maximize the value of your claims.
Arash Law's expert semi-truck accident lawyers are committed to assisting you in obtaining the compensation you deserve! For a FREE Consultation with a wrongful death attorney, call Arash Law at (888) 488-1391.