One unidentified person was killed after a deadly pedestrian accident in Lancaster on Thursday morning, March 25.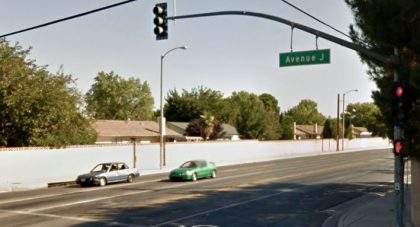 According to the California Highway Patrol's initial reports, the accident happened at Avenue J east of 70th Street East at around 5:00 a.m.
The pedestrian was struck by an unspecified passing vehicle on the road for unclear reasons. The circumstances leading up to the accident have not been established.
The victim was sadly killed as a result of the crash. The driver remained at the scene and willingly cooperated with authorities.
The identities of the involved parties have not been disclosed.
Additional information about the crash is unavailable at the moment. Local authorities are currently investigating the case. Witnesses that can provide more information about the accident are urged to call the Antelope Valley CHP office at 661-948-8541.

Fatal Pedestrian Accident Statistics
Pedestrian accidents are unlike other types of accidents just because pedestrians have no protection in an accident. Those who are riding in cars are in vehicles that weigh an average of at least 4,000 pounds and have seat belts and airbags to protect them, which is why pedestrians are more vulnerable in traffic accidents.
Pedestrian accidents often lead to severe injuries and even death to those who are unlucky enough to be involved in such an accident.
According to statistics from the National Highway Traffic Safety Administration (NHTSA), the federal agency responsible for ensuring the safety of those on America's roadways, more than 5900 pedestrians were killed in 2016 across the entire United States.
Statistics show that California is particularly dangerous for pedestrians when compared with other states. According to the most recent government statistics on pedestrian safety, Los Angeles County is the most dangerous county in the country for pedestrians, with nearly double the number of pedestrians killed as the next highest county.
Los Angeles County Wrongful Death Claim for Victims of Fatal Pedestrian Accidents
Pedestrians need to exercise extra careful behavior in California. This is a sad fact of living in the Golden State. Unfortunately, no matter how careful you are, there are still irresponsible drivers on the road that can cause accidents.
To reduce their liability, the insurance company or defendant may try to coerce you into providing a recorded statement that later can be used against you to dispute liability or your damages.
You may think that you must cooperate with everything that they ask you to do. However, do not take the word of the insurer. You need an experienced attorney by your side, advising you and fighting on your behalf.
The California pedestrian accident lawyers at Arash Law know what it takes to succeed in California pedestrian accident claims. Call (888) 488-1391 for a FREE Consultation with a Pedestrian Accident Lawyer in California