One unidentified person was hurt after a pedestrian accident in Newhall on Saturday morning, May 15.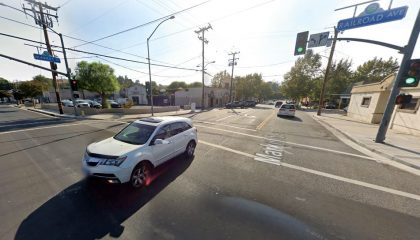 According to the initial reports from local authorities, the accident took place near Railroad Avenue and Market Street at around midnight.
The pedestrian was struck by an unspecified vehicle at the intersection for unclear reasons. The circumstances leading up to the accident have not been established.
The pedestrian was immediately rushed to an area hospital for treatment. Authorities have not disclosed the identities of both parties and whether the motorist stopped to help the pedestrian.
An active investigation of the case is ongoing. Authorities will attempt to determine the factors that caused the accident.

Pedestrian Accident Statistics
Pedestrian accidents often result in serious injuries that may lead to permanent disability and sometimes even death. Common injuries resulting from pedestrian accidents are head trauma like concussions or brain bleeds and traumatic brain injuries. This fact is not surprising as pedestrians are more exposed to the dangers on the road compared to passengers of private vehicles and motorcycle riders.
Unfortunately, California's pedestrian fatality rate is 25% higher than the national average. In 2018 alone, approximately 893 pedestrians were killed while 14,000 pedestrians were injured on California roadways. Pedestrian accidents are typically caused by distracted driving, speeding, intoxicated drivers, and drivers failing to yield the right way.
Los Angeles County Personal Injury Attorney for Victims of Pedestrian Accidents
The injuries victims sustain from a pedestrian accident are no joke. They can range from minor to severe injuries. Regardless of the state of your injuries, the cost of medical care and lost income resulting from such an accident can be exorbitant. Insurance companies or defendants may try to coerce you into providing a recorded statement that later can be used against you to dispute liability or your damage to reduce their liability.
You may think that you must cooperate with everything that they ask you to do. However, do not take the word of the insurer. You need someone who will be in your corner, advising you and fighting on your behalf. To avoid getting manipulated by insurance companies, the victims are encouraged to pursue a personal injury claim with their attorney's assistance.
We have helped our injured clients recover more than $500 million. Our law firm's experienced personal injury attorneys are available at any time — day or night 365 days per year — to answer your questions and provide you with expert legal guidance. Call (888) 488-1391 today to arrange a free consultation, or use our contact form to reach us online.