An unidentified pedestrian was killed after getting struck by a passing vehicle in Studio City on Wednesday morning, April 8.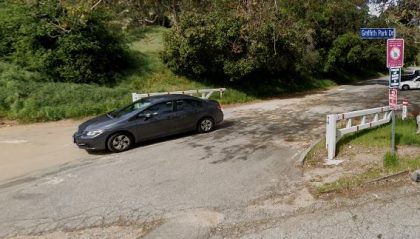 The fatal accident occurred on the northbound lanes of 5 Freeway near Griffith Park  in Studio City at approximately 2:10 a.m.
The unidentified pedestrian was struck by a passing vehicle on the freeway for unclear reasons. The circumstances leading up to the accident have not been established.
Authorities suspect that the victim may have been homeless. The victim, unfortunately, sustained fatal wounds from the accident and was later pronounced dead.
Additional details about the collision are unavailable at the moment. The collision is currently under investigation. Local authorities will attempt to determine the factors that affected the crash and the liability.

Fatal Pedestrian Accident Statistics
According to the Governors Highway Safety Association, pedestrian fatalities in the U.S. have increased by 27 percent from 2007-2016, while other traffic-related deaths decreased by 14 percent. Some common reasons for pedestrian accidents are negligent driving, speeding, and drivers failing to yield to pedestrians.
California is not a safe place for pedestrians. In 2018, More than 14,000 pedestrians were injured, while 893 were killed in California. Nearly 7,500 pedestrians have died in California between 2009 and 2018. According to the most recent pedestrian accident statistics from the Governor's Highway Safety Association, Los Angeles is the most unsafe county in the U.S., let alone California, for people on foot.
This is no surprise given that Los Angeles has some of the country's worst traffic conditions with some of the country's most crowded roadways, archaic infrastructure, little to no pedestrian access in some places, and a public transit system used by very few people.
Wrongful Death Attorney for Victims of Pedestrian Accidents in Los Angeles County
According to California law, you must file a pedestrian accident lawsuit within two years of the date of the accident. A California wrongful death lawsuit must also be brought within two years of the date of the accident. A family member is precluded from bringing a wrongful death lawsuit if it is not filed within that time period.
It can be quite stressful and devastating to suddenly lose a loved one due to a fatal pedestrian accident. Pending the official investigation results, the victim's family must immediately pursue a wrongful death claim with their attorney's assistance.
With the wrongful death claim, the victims can seek financial compensation for damages like loss of income, funeral expenses, pain and suffering, and emotional distress. Call (888) 488-1391 for a FREE Consultation with a Pedestrian Accident Lawyer from Arash Law.