An unidentified woman was critically injured after getting struck by a hit-and-run driver in El Monte on Wednesday afternoon, June 2.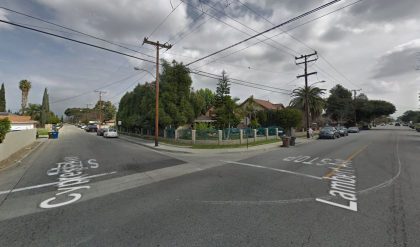 The accident happened at approximately 3:15 p.m. in the 4300 block of Cypress Avenue in El Monte. The woman was reportedly struck by an unspecified vehicle. The driver did not stop to render aid and left the scene.
Emergency personnel later found the woman on the roadway. She was listed under critical condition and was immediately taken to the Los Angeles County+USC Medical Center for treatment. Witnesses and surveillance footage were able to help the officers develop leads to find the suspect.
Officers later apprehended the suspect in his home. They believe that the suspect may have been under the influence at the time of the accident. Additional information about the accident is unavailable at the moment.
Local authorities are further investigating the case.

Hit-and-Run Pedestrian Accident Statistics
Leaving the scene after an accident is a crime in itself. Unfortunately, hit-and-run accidents still occur on U.S roadways every day. In 2016, approximately 2,049 hit-and-run fatalities were reported in the U.S. Annually, around 682,000 hit-and-run accidents occurred in the country. Pedestrians are common victims of hit-and-run accidents.
Pedestrians are completely defenseless and vulnerable in the event of someone else's negligence in the circumstances in which most pedestrian accidents occur. There are several reasons why hit-and-run drivers flee the scene. They might be intoxicated or impaired by drugs, face legal difficulties, be uninsured, or be illegal aliens.
An impaired driver is less capable of making good decisions. This poor decision-making can also make the driver more likely to leave the scene after causing a traffic accident.
Los Angeles County Personal Injury Attorney for Victims of Hit-and-Run Accidents
Hit and run accidents are exceedingly complicated, but being adequately compensated for the full range of your injuries is likely to mean the difference between recovering completely and not doing so. If a hit-and-run driver has injured you, protect your rights by consulting with a lawyer for hit-and-run accidents today. Don't worry about the fees; reputable California lawyers for hit and run cases will not charge you anything until they have collected your claim.
The victims will be entitled to seek financial compensation for the medical expenses, lost earnings, emotional trauma, and pain and suffering that the accident has caused them through the personal injury claim. Attorneys from Arash Law will vigorously fight for their client's rights and best interests while ensuring that the liable party will be held accountable for their negligence.
Our offices are conveniently located throughout California, with offices in Los Angeles, Sacramento, San Francisco, Riverside, Orange County, and San Diego, and we are happy to visit you. Call (888) 488-1391 for a FREE Consultation with a wrongful death attorney in California.