Two people were killed after a deadly wrong-way traffic collision in Long Beach on Sunday morning, July 25.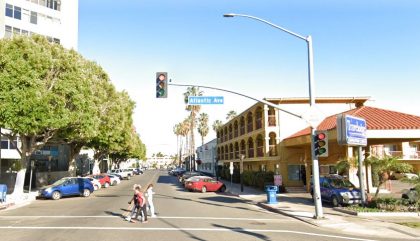 The fatal accident occurred on the 91 Freeway near Atlantic Avenue in Long Beach at approximately 5:20 a.m. A Honda was reportedly traveling the wrong way at high speeds in the carpool lane of the eastbound side of the highway. It is believed that the Honda driver may have been traveling at 90 mph.
The Honda driver then collided head-on with another vehicle in the carpool lane. Both of the vehicles sustained major front-end damage due to the severity of the impact. Both of the drivers were fatally wounded in the accident. They were both pronounced dead at the scene.
Authorities were able to later identify the drivers as 30-year-old Erin M. and 21-year-old Sol Mitchell H. Information about the accident is limited at the moment. It's unclear why the Honda driver was on the wrong lanes at the time of the accident. Local authorities are further investigating the cause of the collision.

Fatal Wrong-Way Collision Statistics
Car accidents are sometimes life-altering and traumatic. Because of how universal cars are to our lives, drivers often forget just how dangerous they can become and that severe and even deadly car crashes can occur. Unfortunately, car accident cases in the U.S. have been on the rise over the years. According to the United States Department of Transportation's Fatality Analysis Reporting System (FARS), 33,654 fatal vehicle crashes in 2018 caused 36,560 deaths.
In this case, a fatal wrong-way collision occurred. Every year in the United States, approximately 355 people are killed as a result of wrong-way drivers. With an average number of wrong-way collision deaths of 265, it is calculated that there are 1.34 fatalities per wrong-way collision death. There are several reasons why these accidents occur. Some common factors that cause wrong-way collisions are drunk drivers, distracted drivers, poor weather conditions, and mechanical failure.
Los Angeles Wrongful Death Attorney for Victims of Fatal Wrong-Way Collisions
One of the most difficult aspects of a loved one's sudden and unexpected death is the confusion that ensues. During this emotionally difficult time, you shouldn't have to worry about being confused or overwhelmed by wrongful death laws and procedures. A fatal car accident attorney from our firm can assist you with the legal aspects of the situation.
In a wrongful death lawsuit, the survivors seek compensation from the person who caused their loved one's untimely death as well as the financial losses that resulted. California does have a limit on the amount of non-economic damages in medical malpractice cases, but not in other types of wrongful death cases. This fact means there is no cap on the amount of non-economic damages a person can be awarded in a wrongful death case arising from a head-on collision.
This means, with the help of an experienced attorney from Arash Law, we can maximize your claim and help you move forward with your life after the untimely death of your loved one. Call (888) 488-1391 for a FREE Consultation with a wrongful death attorney in California.