One unidentified person was hurt after a multi-vehicle traffic collision in Santa Clarita on Tuesday evening, October 26.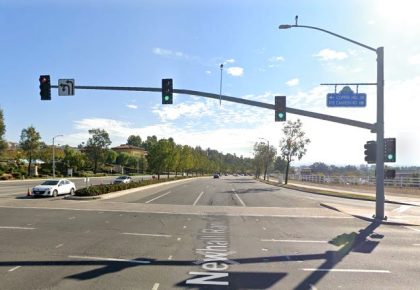 The crash happened in the area of Copper Hill Drive and Newhall Ranch Road in Santa Clarita at approximately 7:04 p.m.
Three vehicles were involved in the collision. The circumstances leading up to the crash have not been established. One of the vehicles reportedly rolled over due to the severity of the impact.
One person was injured as a result of the mishap. The injured party was rushed to an area hospital for treatment in an unknown condition.
Additional information about the accident is unavailable at the moment. The identities of the involved parties have not been disclosed.

Multi-Vehicle Collision Statistics
The City of Angeles is known for its beautiful climate and its bustling urban metropolitan cities. As a result, drivers, motorcyclists, cyclists, and pedestrians are all over the city. Leading to road congestion and traffic jams. In 2016, traffic accidents in Los Angeles increased by 20 percent, with 55,350 traffic accidents recorded in that year alone. Traffic deaths in Los Angeles claim the lives of one person every 40 hours on average.
Many people are injured, and many more die in car accidents each year in the United States. Every year, over 38,000 people are killed in traffic accidents in the United States. The death rate from traffic accidents in the United States is 12.4 per 100,000 people. In this case, a multi-vehicle collision took place. Multiple-vehicle crashes are rare, but the number of people injured and the amount of property damaged is staggering when they do occur.
Disputes over who is to blame for a tragedy like this can get ugly in court. If you get embroiled in a legal dispute, your ability to recover compensation for your injuries could be jeopardized. Driving under the influence, excessive speeding, and distracted driving are the most common factors in these kinds of collisions.
Los Angeles Car Accident Attorneys for Victims
Victims are being harmed or killed by people who refuse to follow the rules. Every auto accident is unique, and it necessitates the services of attorneys who have the necessary experience and skill to handle them successfully and achieve the desired results. You have two years in California from the date of your accident to file a claim.
However, the sooner you contact our attorneys from Arash Law, the sooner you can begin filing your personal injury claim. So, contact an attorney as quickly as possible to get your case moving. Arash Law's Los Angeles car accident attorneys have extensive experience handling a wide range of auto accident cases.
If you have been injured as a result of a driver's negligence, such as drunk driving, distracted driving, overspeeding, failure to yield, or reckless driving, please get in touch with our Los Angeles car accident attorneys from Arash Law right away at (888) 488-1391 for a free initial consultation.