One person was injured after getting struck by a hit-and-run driver at southbound Road 26 on Thursday night, January 21.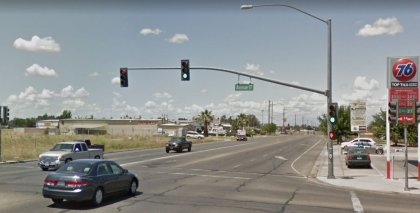 According to the local authorities' initial reports, the accident happened at around 11:00 p.m. in the area near Road 26 and Ave 17 ½.
A black Nissan pulled out of the path of a motorcyclist and struck the rider. The driver of the black Nissan did not stop to render aid and fled the scene.
The unidentified motorcycle rider sustained unspecified injuries from the accident. He was immediately taken to an area hospital for treatment.
Local authorities later identified the hit-and-run driver as 24-year-old Alexis Aguilar Zarate.
He was also taken to a hospital where offices found out that he was driving while under the influence at the time of the accident. They found two open beers in his vehicle. He is expected to face hit-and-run related charges and possibly DUI charges as well. Local authorities are further investigating the case.
Hit-and-Run Statistics
All drivers are always expected to be responsible when it comes to following roadway protocols. When an accident occurs, both parties are expected to remain at the scene until authorities arrive.
Unfortunately, hit-and-run accidents are still a common occurrence despite being considered a crime in itself. Eleven percent of all crashes involve a hit-and-run driver. There are several reasons why hit-and-run drivers flee the scene.
Distracted driving is one of the main reasons why these types of accidents occur. In 2016 alone, more than 3,400 traffic fatalities were caused by distracted drivers. Teenage drivers are the most common culprits. Common reasons why drivers leave the scene are intoxication, facing legal difficulties, and being afraid of getting caught; they may also be uninsured and wish to avoid legal processes.
Being involved in any of the above is a sign that the driver failed to take his or her responsibilities seriously enough in the first place. This makes it much more likely that said driver would be capable of fleeing after causing a car accident. If a hit and run driver has injured you, protect your rights by consulting with a lawyer for hit and run accidents today.
Madera County Personal Injury Attorney for Victims of Hit-and-Run Accidents
Filing a personal injury claim alone while being injured from an accident can be quite challenging and is not recommended. The victims can demand financial compensation for their medical expenses, lost earnings, emotional trauma, and pain and suffering through the personal injury claim.
When facing cases like this, it's vital to have an experienced personal injury attorney by your side. Every car accident is severe, but when you add the additional layer of being abandoned at the scene of the accident by a hit and run driver, it makes things that much more difficult. While it's natural to feel overwhelmed in the aftermath of such an accident, obtaining experienced legal counsel is likely critical to the positive outcome of your claim.

The dedicated hit and run attorneys at Arash Law are committed to helping you recover from the damages you've suffered. Our dedicated legal team has decades of experience fighting for the rights of accident victims just like you. We're available to help 24 hours a day and seven days a week, so please don't hesitate to call our office at (888) 488-1391 today to discuss your accident with a lawyer for hit and run cases.