Six people were injured, with one of them in critical condition after a two-vehicle traffic collision in Philo on Wednesday afternoon, April 13.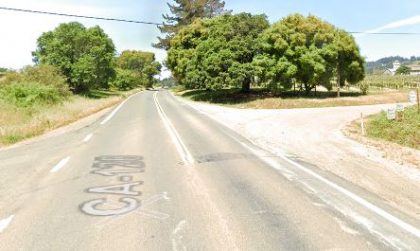 The major accident took place on Highway 128 at Clar Road in Philo at approximately 3:29 p.m. A Honda Ridgeline and a BMW X5 collided on the roadway for unclear reasons.
How the accident occurred, and the reason why it happened has not been established. Both of the vehicles acquired major front-end damage. Six people were injured as a result of the accident.
One of them sustained serious injuries and was airlifted to an area hospital. The identities of the involved parties have not been disclosed.
It is unclear whether drugs or alcohol played a role in the accident. The California Highway Patrol is currently investigating the case.

Two-Vehicle Collision Statistics
Getting around downtown California involves hundreds of pedestrians and bicyclists. Drivers must pay strict attention at all times. A car crash can occur in the blink of an eye.
Car accidents are one of the leading factors of injury deaths in California. According to the National Highway Traffic Safety Administration (NHTSA), over 3,304 recorded fatal car accidents in California in 2017. There are several reasons why car accidents occur. The most common reasons are distracted driving, drunk driving, and driver over-fatigue.
Since California is a 'comparative fault' state, you can collect compensation even if you played a role in the cause of the accident that you're involved in. You can rely on our relentless trial attorneys to work vigorously to assure that liability is allocated accurately in your legal case so that you get the total compensation you deserve under the law.
Personal Injury Attorney for Victims of Two-Vehicle Collisions in Mendocino County
Your damages are the losses that the negligent driver caused. There are many other losses you might suffer as a result of a car accident. Some of these (like auto repair bills) are easy to value. Others (like pain and suffering) are more difficult. Insurance companies are notorious for trying to devalue the losses that are hard to value.
As the bills stack up, you might wonder when you'll receive payment for your damages. Speaking with an attorney is often the first step in getting your medical bills paid. Your accident may have left you with high hospital costs, ambulance fees, surgeries, medical equipment, disability, rehabilitation, or live-in care.
If you've suffered injuries in a car crash, you need legal advice from experienced California accident lawyers. The other driver's insurance company is not on your side. Their job is to pay you as little as possible.