An unidentified 68-year-old man was killed after a suspected DUI driver struck his motorcycle in Willits on early Thursday morning, May 13.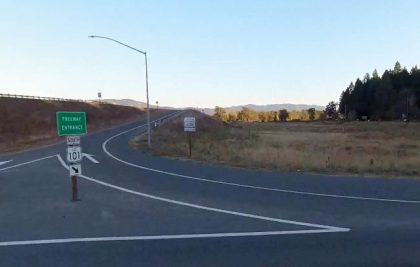 The fatal accident took place on Highway 101 near Main Street in Willits at approximately 3:00 a.m. A 1997 Pontiac Grand Prix driven by Michael L. Confer was initially heading northbound when he let his vehicle travel over the double yellow lines.
The Pontiac then veered off into the opposite lanes and collided head-on with a southbound 2007 BMW motorcycle. The motorcycle rider was unfortunately killed in the accident.
The identity of the victim has not been disclosed. Authorities later determined that the Pontiac driver was driving under the influence of drugs at the time of the accident.
The suspect was arrested and booked into Mendocino County Jail on suspicion of DUI and vehicular manslaughter. The case is currently under further investigation.

Fatal DUI Crash Statistics
Driving while under the influence of drugs or alcohol is one of the most reckless and irresponsible things a driver can do. Aside from the fact that the suspect is endangering his own life, he is also endangering the lives of other innocent people on the roadway as well.
Unfortunately, DUI accidents in California are not uncommon. According to data published by Mothers Against Drunk Driving (MADD), there were more than 1,000 DUI accident deaths in California in 2017 alone. In 2019, 50% of drivers killed in traffic accidents were tested positive for both legal and illegal drugs, which was an 8% increase from the previous year.
One of the most disturbing things about DUI wrecks is that they are disproportionately likely to result in fatalities or severe injuries — including in traumatic brain injuries (TBIs), broken bones, internal organ injuries, spinal cord damage, and partial or total paralysis.
Mendocino County Wrongful Death Attorney for Victims of Fatal DUI Accidents
Car accidents occur under numerous circumstances. Many of them involve the negligent or irresponsible behavior of another driver. After being involved in a fatal collision, don't hesitate to see the assistance of an experienced wrongful death attorney. Your fatal car accident lawyer can construct a robust case for you and fight to receive fair financial compensation for your immense losses on your behalf.
At Arash Law, our California drunk driving accident attorneys are influential, aggressive advocates for DUI accident victims. Drunk drivers must be held accountable for their egregious and dangerous behavior. DUI accident victims deserve justice.
Our law firm is committed to helping injured victims maximize their compensation so that they can pay their medical bills and provide financial support to their families. Call Arash Law today at (888) 488-1391 or contact us online to schedule your free no-obligation fatal car accident case review.