One man was killed while another woman was injured after a tractor-trailer lost control on Highway 99 in Merced last Wednesday, April 8th.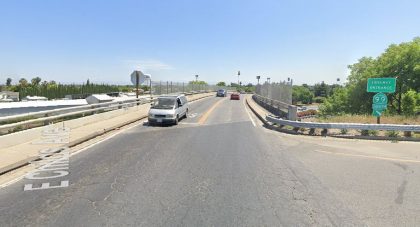 According to the initial reports from the California Highway Patrol (CHP), the accident happened at around 9:42 p.m on Highway 99 near Childs Avenue.
A 25-year-old man identified as Mason Myrick was driving a semi-truck heading southbound in the number two lane of Highway 99 when he suddenly crashed into a sedan. The sedan was driven by a 21-year-old man named Omar Govea; he was also traveling southbound but in the number one lane. 
The semi-truck driver reportedly made an unsafe lane change, which caused him to lose control and drift off the roadway. After striking the sedan, the semi-truck also drove into the homeless encampment, where two people (a man and a woman) were sleeping in. 
The man sleeping in the homeless encampment was killed while the woman sustained moderate injuries. 
The semi-truck driver and the driver of the sedan were both uninjured. 
Serious Tractor-trailer Crash Investigation is Underway
The CHP is currently investigating the cause of the crash. 
Commercial trucks are useful for the economy. The trucking industry is a multi-billion dollar industry that turns over massive profits, however, and it must adhere to strict rules and regulations to help keep everyone on our road-system safe. However, truck-related accidents are still an inevitable occurrence. 
There are several reasons why tractor-trailer crashes occur. The most common reasons are loss of control of the truck, a tire blowout, a disabling or non-disabling vehicle failure, speeding, lane drifting, improper truck maneuvering, and driver fatigue. 
When facing cases like this, it's essential to have an experienced Merced personal injury attorney to conduct an independent investigation for their client. 
Attorneys have the resources that can help them prove the negligence of the liable party. They can hire expert witnesses, do driver background checks, and review applicable insurance coverage for their clients. 
Personal Injury Attorney for Victims of Tractor-trailer Accidents in Merced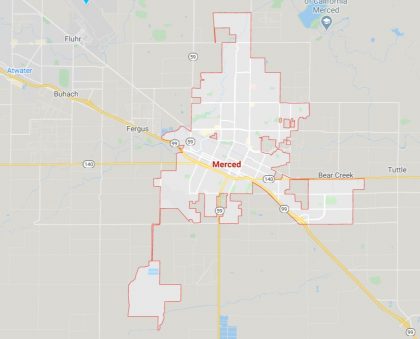 It can be overwhelming and challenging to return to your healthy lifestyle after sustaining severe injuries due to a tractor-trailer accident as it can affect all aspects of life, such as family, work, and finances. 
While waiting for the results of the official investigation, the victim is encouraged to file a personal injury claim with the help of their attorney. Personal injury claims allow attorneys to negotiate with insurance companies on behalf of their clients. 
Attorneys can serve as a compassionate and helpful legal guide for their clients during this difficult time. They will vigorously fight for their client's rights and best interests while ensuring that they are treated with respect and are compensated fairly. 
If an accident involving a tractor-trailer leaves you or someone you love injured, it's time to contact an 18-wheeler accident law firm. The dedicated legal team at Arash Law in California has the experience, skill, and compassion to help guide your claim toward its best possible resolution. Your rights and continuing recovery are far too necessary to leave to chance – or the insurance company involved.
We have locations conveniently found throughout California with offices in Los Angeles, Sacramento, San Francisco, Riverside, Orange County, San Jose, and San Diego. We are more than happy to meet with you at your home, office, or anyplace else in the state of C.A. We're here to help you 24 hours a day and seven days a week – whenever you need us – so to find semi-truck accident lawyers near me, Call (888) 488-1391 today.