A 38-year-old woman was killed after a two-vehicle collision involving a trailer in Los Banos on early Sunday morning, July 4.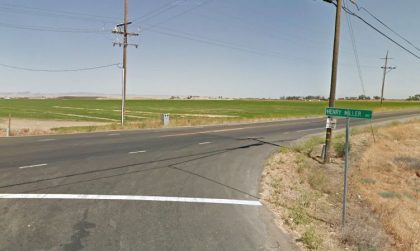 The fatal accident happened at approximately 4:45 a.m. on Henry Miller Avenue near Johnson Road in Los Banos. A westbound 2015 Chrysler with a two-axle flatbed utility trailer hauling a wooden trailer on Henry Miller Avenue.
Due to the severity of the impact, the Chrysler spun into another lane before coming to a rest in the eastbound lanes, where an eastbound 2002 Toyota later struck it. The Toyota driver attempted to avoid the Chrysler by braking and veering into the right, but he could not completely steer clear of the vehicle.
The 38-year-old woman driving the Chrysler sustained serious injuries and was rushed to Doctor's Medical Center. Unfortunately, she later succumbed to her injuries and was pronounced dead. It's unclear whether drugs or alcohol played a role in the crash. Local authorities are currently investigating the accident.

Fatal Two-Vehicle Collision Statistics
Car accidents can be life-changing and traumatic. Because cars are so common in our lives, drivers frequently overlook how dangerous they can become and how serious, even fatal, car accidents can occur. According to the United States Department of Transportation's Fatality Analysis Reporting System (FARS), 33,654 fatal vehicle crashes in 2018 caused 36,560 deaths.
A variety of reasons cause these car accidents; they mainly occur due to drunk drivers, distracted drivers, people who break the speed limit, and drivers who ignore road laws in general. The driver who caused the accident is liable to the other involved parties for paying their damages, such as those just listed. In California, the fault for a collision depends on which driver negligently caused the accident. Sometimes both drivers can be at fault. Even if this happens, one driver might be able to recover damages from the other driver.
Wrongful Death Attorney for Victims of Fatal Two-Vehicle Collisions in Merced County
Every car accident is a difficult experience. While it's understandable to feel overwhelmed in the aftermath of a serious accident, retaining the services of an experienced attorney is likely essential to achieving a favorable outcome in your case. If you have recently experienced the loss of a loved one in a motor vehicle accident, you may be wondering how you will ever be able to return to your normal life. It will take time, and there are no quick fixes, but you will learn to cope and rebuild your life if you persevere and remain positive.
The liable party will be required by law to provide financial compensation for the victim's medical bills, funeral expenses, the decedent's pain and suffering, and loss of companionship through the wrongful death claim. Arash Law is here to assist victims of similar cases in obtaining the justice they deserve. We have skilled attorneys and resources to assist you in winning your case. Visit our offices in Los Angeles, Sacramento, San Francisco, Riverside, Orange County, and San Diego for more information and inquiries. You can also contact us at (888) 488-1391 for a FREE Consultation.