A 64-year-old man identified as Michael H. was killed after a fatal hit-and-run bicycle crash near El Capitan Highway School on Monday Night, July 12.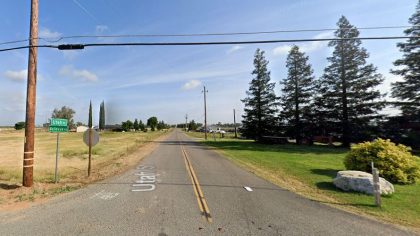 The deadly collision occurred at approximately 8:00 p.m. at Utah Street and Bellevue Road, near El Capitan High School. The older man was heading westbound on his bicycle on Bellevue Road when a 2016 Buick Regal suddenly rear-ended him.
The driver of the 2016 Buick Regal did not stop to help the bicyclist and drove away from the scene. He was last seen heading southbound on Utah Street. Emergency personnel later arrived at the scene and found the man lying on the roadway with serious injuries. Unfortunately, the victim succumbed to his injuries and was pronounced dead at the scene.
The hit-and-run driver went home and called 911 at around 11:00 p.m. to report the accident. He was then apprehended by the CHP and arrested for hit-and-run-related charges resulting in death or injury. The case is under further investigation.

Fatal Hit-and-Run Bicycle Accident Statistics
Leaving the scene after an accident is already a crime in itself. Common reasons why hit-and-run drivers flee the scene are intoxication, driving without a license, and fear of getting arrested if they remain.
Bicycles are classified as vehicles under California law. As a result, bicyclists must behave as if they were driving a car. They must follow all traffic laws, such as stopping at red lights and riding in the same direction as traffic flow. As a result, bicyclists have the same rights as drivers of other vehicles.
Unfortunately, motorists frequently disregard bicyclists' rights, riding too close to them or attempting to pass them when it is unsafe. As a result, serious injuries and deaths occur. According to the National Highway Traffic Safety Administration, approximately 840 cyclists were killed in motor-vehicle-related accidents in 2016, accounting for 2 percent of traffic fatalities.
Merced County Wrongful Death Attorney for Victims of Fatal Hit-and-Run Bicycle Accidents
It's heartbreaking to lose a loved one in a tragic accident suddenly. Because the victim's family may be vulnerable and emotional after their loss, it's critical to hire an experienced Merced County wrongful death lawyer. A wrongful death claim is necessary because the victim's family will be compensated for the damages that the tragic accident has caused them, such as medical expenses, lost wages, emotional trauma, and pain and suffering.
During this difficult time for the grieving family, attorneys can be a compassionate and helpful legal guide. They will vigorously defend their client's rights and best interests while also ensuring that the negligent party is held accountable. Have you been a victim of a fatal hit-and-run accident? Talk with one of our attorneys from Arash Law now.
Our attorneys from Arash Law can assist you with your claim and talk with insurance companies on your behalf. Call (888) 488-1391 for a FREE Consultation with a wrongful death attorney in California.