Three people were hurt after an accident involving two motorcyclists and a car in Los Banos on Thursday afternoon, June 25.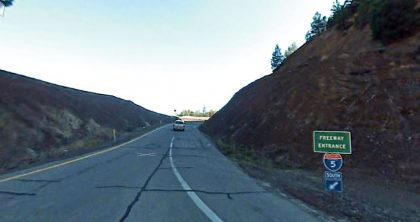 According to the initial reports from local authorities, the accident happened around 5:00 p.m. on Interstate 5 in Los Banos. A northbound Subaru that an older man drove veered onto the opposite lanes and struck two southbound motorcyclists.
Due to the severity of the impact, the riders were ejected from their motorcycles and landed on the roadway. The Subaru then caught fire after the crash. Emergency personnel was able to pull out the older man from the burning vehicle.
The two motorcycle riders sustained serious injuries from the crash and were airlifted to Community Regional Center to receive treatment. The older man sustained minor injuries. All the injured parties are expected to recover from their injuries. Local authorities are further investigating the factors that lead to the collision.

Motorcycle Accident Statistics
Motorcycle accidents are increasing at an alarming rate across the country. After all, the country registered approximately 8.7 million motorcycles in 2017. In 2019, 5,014 motorcyclists were killed in motorcycle accidents. It is undeniable that motorcycle riders are among the most vulnerable drivers on the road. According to the National Highway Traffic Safety Administration (NHTSA), motorcycle riders are 16 times more likely to be injured and 35 times more likely to be killed in a crash than car passengers.
In this case, the motorcycle crash was caused by a wrong-way driver. Every year, approximately 355 people are killed in the U.S. due to wrong-way drivers. With the average number of wrong-way collision deaths at 265, 1.34 fatalities per wrong-way deaths are calculated. Motorcyclists can also sustain damages such as emotional scarring and expensive property damage. While nothing can reverse the damage incurred in a motorcycle accident, the civil courts offer a financial remedy to injured parties. After a motorcycle crash, speak to an experienced injury attorney immediately.
Merced County Personal Injury Attorney for Victims of Motorcycle Accidents
Sustaining significant injuries after a motorcycle accident can be stressful and overwhelming. It can affect all aspects of life, such as work, family, and finances. While awaiting the outcome of the official investigation, the victim is encouraged to file a personal injury claim with the assistance of an attorney. Victims can seek compensation for the damages (such as lost income and emotional distress) caused by the accident through a personal injury claim.
Attorneys assist you in filing your claim. Aside from that, they can also speak with insurance companies on your behalf. Our motorcycle accident attorneys from Arash Law have helped thousands of people recover after accidents similar to yours. Call (888) 488-1391 for a FREE Consultation with a personal injury attorney in California.