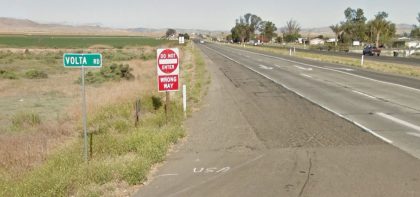 Injuries were reported after a big rig collision on Highway 152 in Los Banos on Friday morning, September 4.
A pickup truck and a fully loaded big rig hauling tomatoes crashed into each other on Volta Road's eastbound lanes at about 5:35 a.m. One person sustained serious injuries as a result of the accident.
Tomatoes were spilled from the truck due to the collision. Traffic was stopped on the roadway to give way for the cleanup.
Additional information about the crash is limited at the moment.
Big Rig Collision Investigation is Underway
Local authorities are now attempting to determine the cause and the circumstances that led to the accident through the official investigation. Tractor-trailer accidents are more deadly compared to other types of road accidents. It's mainly because of the considerable size difference of big rig trucks compared to other vehicles. A fully loaded big rig needs as much as 20 to 40 percent more stopping distance.
According to the U.S. Department of Transportation's Fatality Analysis Reporting System (FARS), big rig trucks have increased by 30 percent since 2009. There were 4,102 traffic fatalities involving a big rig in 2017 alone. Tractor-trailer accidents are caused by various factors like loss of control of the truck, a tire blowout, a disabling or non-disabling vehicle failure, excessive speed, lane drifting, improper truck maneuvering, and driver fatigue.
When facing tractor-trailer crash cases like this, it's essential to have an experienced Merced County personal injury attorney specializing in tractor-trailer accidents to conduct an independent investigation. During the independent investigation, all possible contributing factors such as road conditions, signage visibility, and road lighting will be considered and thoroughly examined by the wrongful death attorney.
Personal Injury Attorney for Victims of Big Rig Collisions in Merced County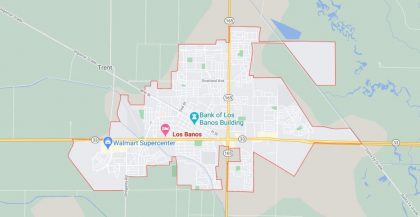 Being involved in a big rig truck accident can disrupt aspects of your life, such as family, work, and finances. It could be especially tricky if you sustained significant injuries from it.
While waiting for the official investigation results, the victims are encouraged to pursue a personal injury claim with their trusted attorney's assistance. The liable party will be required by law to compensate for the medical expenses, lost earnings, and non-economic damages (such as emotional trauma, pain, and suffering).
Attorneys can serve as a reliable legal guide for the victims during this difficult time. They will ensure that their client's rights and best interests are protected while ensuring that the liable party will be held accountable for his negligence.
If you have a nagging suspicion that someone is to blame for your spouse or family member's death or injury, contact Arash Law. We have the resources you need to pursue justice for wrongful death and the experience to ensure fair compensation. We're conveniently located throughout California, with offices in Los Angeles, Sacramento, San Francisco, Riverside, Orange County, and San Diego, and are happy to visit you. Call (888) 488-1391 for a FREE Consultation with a personal injury attorney in California.