A Caltrans worker was left seriously injured by a hit-and-run driver on Martin Luther King Jr. Way early Wednesday morning, June 9th.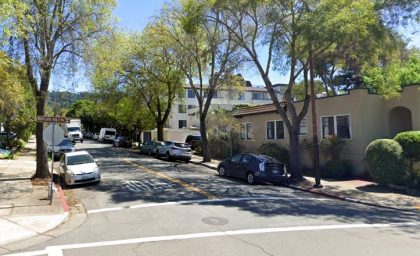 The accident happened at approximately 2:49 p.m. in the 1300 block of Martin Luther King Jr. Way. The Caltrans worker was reportedly setting up a cone pattern in the northbound lanes of Martin Luther King Jr. Way when a northbound vehicle suddenly struck him.
The driver did not stop to render aid and drove away. The Caltrans worker sustained serious injuries from the accident. The victim was airlifted to an area hospital in Modesto with a broken leg. He is expected to recover from his injuries.
Authorities were able to recover pieces of the hit-and-run vehicle. They suspect the vehicle may have been a silver four-door Volkswagen sedan, possibly a 2006 to 2010 model year. Local authorities are actively pursuing the hit-and-run driver. They will determine the whereabouts and the identity of the suspect.
Witnesses who wish to give tips and information to help with the investigation are urged to contact Sgt. Pintabona at 209-388-7761. Anonymous tips can be left for police by calling 209-385-4725.

Hit-and-Run Accident Statistics
Leaving the scene after an accident is a crime in itself. Unfortunately, hit-and-run accidents occur in the U.S. every minute. Every year, approximately 682,000 hit-and-run crashes are recorded all over the country since 2006, with an average of 2,000 reported deaths annually.
California is a dangerous place for pedestrians. California is one of the leading states in pedestrian deaths, with its fatality rate 25% higher than the national average. In 2018 alone, 893 pedestrians were killed, and more than 14,000 people were injured due to pedestrian accidents in California.
Being injured by another driver in a car accident is never easy. Still, if the other motorist doesn't even bother to stop, accept responsibility, and provide aid, it makes the situation that much more difficult.
Personal Injury Attorney for Victims of Major Hit-and-Run Accidents in Merced County
Being injured in a pedestrian accident can be quite overwhelming and stressful. It might take some time to recover from the injuries, making the victim unable to return to work for a while. But, you can receive compensation for the lost income and medical bills that piled up due to the accident.
The victims will be entitled to seek financial compensation for the medical expenses, lost earnings, emotional trauma, and pain and suffering that the accident has caused them through the personal injury claim. Attorneys from Arash Law will vigorously fight for their client's rights and best interests while ensuring that the liable party will be held accountable for their negligence.
Our offices are conveniently located throughout California, with offices in Los Angeles, Sacramento, San Francisco, Riverside, Orange County, and San Diego, and we are happy to visit you. Call (888) 488-1391 for a FREE Consultation with a wrongful death attorney in California.