One unidentified person was hurt after a hit-and-run pedestrian accident in Delhi on Sunday afternoon, April 25th.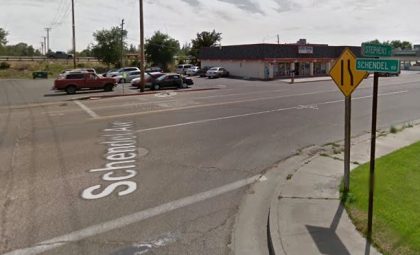 The accident happened at approximately 12:50 p.m. in the area of Schendel Avenue and Stephens Street near Highway 99 in Delhi.
The pedestrian was reportedly struck by an unspecified vehicle for unclear reasons. The driver did not stop to render aid and fled the scene.
Paramedics later arrived at the area and attended to the pedestrian. The victim sustained serious injuries and a broken leg. The victim was then taken to the Emanuel Medical Center for further treatment.
Officers are actively pursuing the hit-and-run driver. Details about the suspect's identity and type of vehicle are unavailable at the moment.
The case is currently under investigation. Local authorities are gathering more evidence to locate the whereabouts of the suspect.

Hit-and-Run Pedestrian Accident Statistics
Leaving the scene after an accident is a crime in itself. Unfortunately, hit-and-run accidents occur in the U.S. every minute. Every year, approximately 682,000 hit-and-run crashes are recorded all over the country since 2006, with an average of 2,000 reported deaths annually.
California is a dangerous place for pedestrians. California is one of the leading states in pedestrian deaths, with its fatality rate 25% higher than the national average. In 2018 alone, 893 pedestrians were killed, and more than 14,000 people were injured due to pedestrian aaccident is never easy. Still, if the other motorist doesn't even bother to stop, acceptccidents in California.
Being injured by another driver in a car  responsibility, and provide aid, it makes the situation that much more difficult.
Personal Injury Attorney for Victims of Hit-and-Run Pedestrian Accidents in Merced County
Being injured from a pedestrian accident can be quite overwhelming and stressful. It might take some time to recover from the injuries, making the victim unable to return to work for a while. But, you can receive compensation for the lost income and medical bills that piled up due to the accident.
The victims will be entitled to seek financial compensation for the medical expenses, lost earnings, emotional trauma, and pain and suffering that the accident has caused them through the personal injury claim.
If a hit-and-run driver has injured you, protect your rights by consulting with a lawyer for hit-and-run accidents today. Don't worry about the fees; reputable California lawyers for hit and run cases will not charge you anything until they have collected your claim.
Arash Law's experienced personal injury and wrongful death lawyers have extensive expertise and knowledge representing California pedestrians who have been injured or killed in pedestrian accident cases. We have an intimate understanding of the law that applies in such circumstances. We take the time to get to know our clients and their cases in intimate detail, enabling us to obtain the most favorable settlements or jury verdicts possible for our clients.
Call our office at (888) 488-1391 today to discuss your accident with a lawyer for hit-and-run cases.