One unidentified person was seriously hurt after a traffic collision involving a semi-truck in Los Banos on early Wednesday morning, May 12.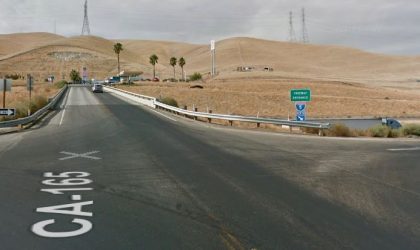 The major collision transpired at around 4:20 a.m. on Interstate 5 (West Side Freeway), near Highway 165 in Los Banos.
A Ford pickup collided with a semi-truck in the northbound lanes of Interstate 5 for unclear reasons. The Ford pickup came to a rest in the slow lane of the interstate, blocking traffic while the semi-truck was disabled on the right-hand shoulder of the freeway after the collision.
One person was seriously injured as a result of the accident. The victim suffered major trauma, but the identity and the victim's current condition have not been disclosed.
It is unclear whether drugs or alcohol played a role in the collision. Local authorities are further investigating the case.

Semi-Truck Accident Statistics
A semi-truck is only one of the terms used for the massive commercial trucks that roam our highways and byways. Other terms include a big rig, an 18-wheeler, a tractor-trailer, and a semi-trailer truck.
The trucking industry is a multi-billion dollar industry that turns over massive profits. However, it must adhere to strict rules and regulations to help keep everyone on our road system safe. When the industry chooses to cut safety corners to keep up with demand and to improve their bottom line, they endanger motorists everywhere.
According to the U.S. Department of Transportation data, almost 4,000 people were killed in tractor-trailer accidents in the U.S. back in 2015. The number of semi-truck accident fatalities from 2009-2015 rose to a whopping 22 percent. Eleven percent of all traffic fatalities also involved a tractor-trailer back in 2015.
Tractor-trailer crashes are often caused by loss of control of the truck, a tire blowout, a disabling or non-disabling vehicle failure, excessive speed, lane drifting, improper truck maneuvering, and driver fatigue.
Personal Injury Attorney for Victims of Semi-Truck Accidents in Merced County
Suppose a semi-truck driver has left you or your loved one injured, or worse, in a traffic accident. In that case, you need the professional legal services of experienced California semi-truck accident lawyers.
Through the personal injury claim, victims can demand compensation for medical expenses, lost earnings, and future loss of profits or medical care. Attorneys can serve as a helpful legal guide during these difficult times for the grieving family. They will vigorously fight for their client's rights while ensuring that the negligent driver will be held accountable for their suspected crime.
Arash Law is a semi-truck accident law firm in California, and we have been helping victims of truck accidents like you for several decades. Our dedicated semi-truck accident firm is committed to helping you obtain the compensation you deserve! Call (888) 488-1391 for a FREE Consultation with a wrongful death attorney in California.