A 38-year-old woman identified as Gina Mendoza S. was seriously hurt after a major head-on collision on Highway 59 on Tuesday afternoon, June 8th.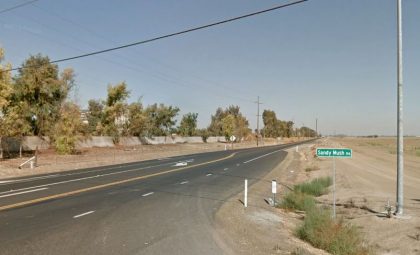 The accident transpired at approximately 2:20 p.m. on Highway 59, just south of Sandy Mush Road. A 2014 Freightliner was initially heading northbound on Highway 59 when the big rig veered across the center median for unclear reasons.
The Freightliner then collided head-on with an oncoming 2015 Toyota Camry. Emergency personnel later responded to the scene and extricated one person who was trapped in the wreckage.
The trapped victim sustained serious injuries from the collision and was airlifted to the Doctors Medical Center. Drugs and alcohol were not considered as factors in the accident. Local authorities are further investigating the case.

Head-On Collision Statistics
Head-on collisions are accidents that involve extreme force. There is a lot of energy generated by head-on collisions. In turn, this increased energy means that injuries are more likely to be fatal in this type of crash.
Although head-on collisions only represent 2 percent of accidents, they account for 10 percent of fatalities on U.S. roadways. Head-on collisions mainly occur when drivers are distracted or are experiencing over-fatigue.
In this case, a big rig was involved in the accident. Big rigs are involved in some of the deadliest accidents on our roadways. While the average car weighs in at about 4,000 pounds, a big rig can top out at 80,000 pounds. This immense size discrepancy can lead to serious, often deadly accidents.
According to the U.S. Department of Transportation data, almost 4,000 people were killed in tractor-trailer accidents in the U.S. back in 2015. The number of semi-truck accident fatalities from 2009-2015 rose to a whopping 22 percent. Eleven percent of all traffic fatalities also involved a tractor-trailer back in 2015.
Merced County Personal Injury Attorney for Victims of Head-On Collisions
Head-on collisions can be overwhelming to deal with, especially if you've sustained major injuries because of them. Victims of such accidents are entitled to pursue a personal injury claim with the help of their attorney. Through the personal injury claim, they can seek compensation for their medical bills, lost earnings, and emotional trauma that the accident has caused them.
Attorneys can survive as a helpful legal guide during these difficult times for the grieving family. They will vigorously fight for their client's rights while ensuring that the negligent driver will be held accountable for their suspected crime.
If you believe you have grounds to file a claim, retain a local car accident attorney in California near you who can help you navigate car accident laws. Arash Law has decades of experience throughout California and has secured million-dollar settlements and verdicts for our clients.
We fight hard to protect our clients' legal rights so they can focus on recovering from their injuries. Call (888) 488-1391 or contact us online to schedule your free consultation. Don't delay – the sooner you have an experienced car accident attorney fighting on your side, the better protected your legal rights will be.