A 14-year-old boy was seriously injured after a major traffic accident involving a vehicle and a bicycle in Livingston on Tuesday morning, September 7.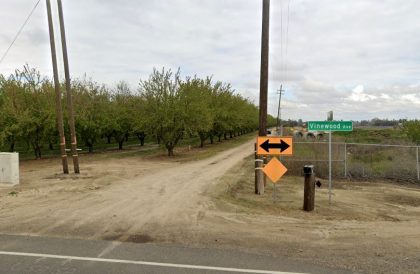 The crash occurred on Vinewood Avenue near robin Avenue in Livingston at approximately 7:21 a.m.
The 14-year-old boy rode his bicycle eastbound on Vinewood Avenue when an eastbound Ford F-750 two-axle truck suddenly struck him.
The Ford F-750 driver remained at the scene and immediately called for help. He willingly cooperated with local authorities.
The teenager sustained major injuries in the mishap. He was airlifted to Valley Children's Hospital for treatment.
Information about the accident is limited at the moment. Drugs and alcohol were not considered as factors. Local authorities are further investigating the case.

Bicycle Accident Statistics
If you're touring the town, a bicycle can be a more affordable and more environmentally friendly option than using a car. In contrast, bicyclists are less protected from road hazards compared to people traveling in enclosed vehicles.
Unfortunately, the U.S. sees a lot of bicycle fatalities. 742 people per year die in bicycle crashes. Approximately 857 bicyclists were killed across the country in 2018 alone, which was the deadliest year for bicyclists so far.
It has been shown that California has the highest number of annual bicyclist fatalities in the nation. In 2017, 145 Californians were killed, while 11,116 were injured by falling off their bikes. There are several reasons why bicycle accidents occur. Common reasons are drivers failing to yield the right of way, drivers failing to check for bikes before pulling out, drivers running a stop sign or a red light, and distracted driving.
Personal Injury Attorney for Victims of Bicycle Accidents in Merced County
Injuries that take years to recover from are very common in bicycle accidents. Expensive medical bills and lost wages can result from this. The typical bike accident injury is a broken bone, road rash, head injury, brain injury, internal organ damage, or crush injury.
We represent individuals who have been in a bicycle accident in California, and anyone you know who has been in such an accident is welcome at our firm. We have had experience handling these cases.
Do not procrastinate contacting a lawyer after an accident. Regardless of the seriousness of your injuries, you are entitled to seek advice from a qualified personal injury lawyer about the financial remedies you may be entitled to. Your medical bills, pain and suffering, property damage, and other expenses will likely be recoverable.
As opposed to personal injury attorneys at other firms, our seasoned attorneys from Arash Law treat each case as unique and thoroughly prepare every client's case. Get in touch with us for a FREE consultation by calling (888) 488-1391.