An unidentified 64-year-old woman was killed after a fatal head-on collision near Wellsford Road on Wednesday evening, October 20.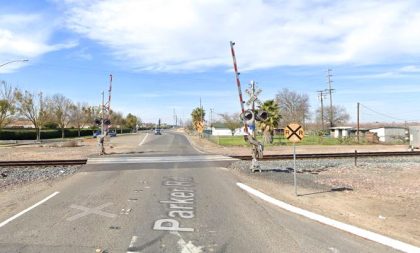 The deadly collision happened at Parker Road, just west of Wellsford Road, at approximately 7:20 p.m. A Ford pickup truck was heading westbound when it collided head-on with an eastbound SUV on Parker Road. The circumstances leading up to the collision have not been established.
The SUV reportedly drifted off the roadway and crashed into a barbed-wire fence due to the severity of the impact. The 64-year-old driver of the SUV was rushed to an area hospital where she was, unfortunately, later pronounced dead.
The pickup truck driver sustained minor injuries in the mishap but declined hospitalization. The identities of the involved parties have not been disclosed. Local authorities are further investigating the cause of the collision.

Fatal Head-On Collision Statistics
According to a National Highway Traffic Safety Administration (NHTSA) estimate, more than 1400 traffic crashes were reported in Modesto in 2020, killing 40 fatalities. A head-on accident occurs when two cars going in opposite directions hit directly. These collisions, even at modest speeds, can result in serious injuries or even death.
Even though head-on collisions account for only 2% of all accidents, they are responsible for 10% of all road fatalities in the United States. Drivers who are inattentive or tired are more likely to be involved in head-on incidents. Automobile accidents due to human negligence are on the rise, according to the numbers. Distracted driving, speeding, driving under the influence, reckless driving, driving in bad weather, driving the wrong way, and failing to obey traffic laws are all examples of reckless driving.
Wrongful Death Attorney for Victims of Fatal Head-On Collisions
Liability encompasses complex legal issues and defenses, thus proving liability might be more complicated than it appears. The defendant may even try to blame you in part for your injury. Working with an experienced California accident lawyer who understands how to prove fault and can interact with the other party's insurance company on your behalf is critical.
Lawyers can also assist the victim's family in filing a wrongful death lawsuit. A wrongful death suit might assist you in paying for the expensive medical bills and other expenditures incurred as a result of the tragedy. It can also help those who have lost their income due to injury or the untimely death of a loved one in an accident.
Were you a victim of a fatal head-on collision? Contact our Arash Law fatal car accident attorneys right away. We are happy to assist you throughout the claims procedure. Our offices are located in Los Angeles, Sacramento, San Francisco, Riverside, Orange County, and San Diego. To schedule your free consultation, please call (888) 488-1391 or contact us online.